Brake rotors resurfacing is a method to extend the life of almost every rotor type on many domestic and foreign vehicles in Waldorf, MD. There are some drawbacks to the process every car owner needs to understand before bringing their car into one of our Wiygul Automotive Clinics.
Resurfacing brake rotors is not like refinishing a wood floor. Technicians do not sand down to an even surface and then apply a new coating. Resurfacing means they cut or machine down the surface of the rotor. It is a useful technique and is often used to match a single rotor which has worn differently from the other three.
Our technician can machine the rotor surface to a level where it now matches the others, but there are certain risks. To begin with, rotors which can be resurfaced have a recommended minimum level from the manufacturer. Wiygul technicians do not exceed that, but even rotors cut to an approved level are still thinner, which makes them more vulnerable to overheating and warping. That reduces brake performance, and even a small reduction in performance efficiency can result in a crash into another car, guardrail, or tree.
Replacing the rotors instead of resurfacing means that each braking system goes back to operating at maximum efficiency. It is an important safety issue, particularly at high speeds. Loss of efficiency is why European automobile manufacturers like Volkswagen and BMW do not encourage resurfacing and refuse to provide minimum levels for their rotors. Some American manufacturers use a different type called captive rotors. The cost of resurfacing these brake rotors at our Waldorf, MD clinic often exceeds buying replacements.
No matter the type of brakes on your car, Wiygul Automotive recommends every owner has a brake inspection performed for their vehicle annually. As part of a routine schedule of maintenance, each inspection can identify issues for repair before they become much larger problems which cost hundreds or thousands of dollars in replacement costs or cause a collision or other accident.
Preventing accidents is why each Wiygul Automotive Clinic offers a free, visual brake check. It includes a rotor inspection, measurement of brake pad thickness, and an examination of brake fluid level and clarity. If an issue is discovered that a technician thinks should be addressed, she provides a description and cost estimate.
Brake rotor resurfacing can help Waldorf, MD auto owners push back the cost of new rotors for several months or even a year. Light machining or cutting the rotor can remove surface rust to help improve appearance and efficiency in addition to maintaining even wear. Even with resurfacing, our company recommends replacing your rotors after 70,000 miles.
If you need to resurface brake rotors or another type of brake servicing, call us today at 866-702-8050. You can schedule an appointment in Waldorf, MD or at a location nearer to your home or office.
-----
Additional information on rotors was used from this website
https://shop.advanceautoparts.com/r/advice/car-maintenance/brake-rotors-when-to-fix-and-when-to-buy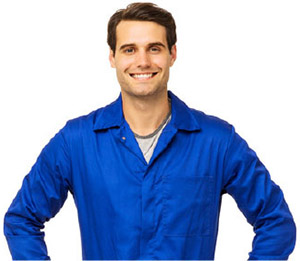 Schedule Brake Repair
NEAREST BRAKE REPAIR LOCATION