In Alexandria, VA, a brake inspection is one of the easiest ways to ensure your peace of mind on the road. If your brakes aren't working well, your risk of an accident is much higher. It makes sense to bring your car in for a visual brake inspection at Wiygul Automotive Clinic. It's quick and it's free.
A certified mechanic here at Wiygul will inspect your brake system, measure your pads and test the fluid. He will let you know what he finds, explaining in easy-to-understand language. He'll tell you what he recommends and what it will cost.
You can trust what our mechanics tell you. All are highly trained, and Wiygul is known for the transparency in all its transactions. We are a family-owned and operated company, serving the local community for over four decades. We take pride in our reputation for quality work at a fair price.
In most cases, car experts recommend that you bring your car in once a year or every 11,000 miles. A brake inspection is one of the most important parts of scheduled maintenance.
But if you're noticing problems now, don't wait. Bring the car in for a free, visual brake inspection in Alexandria, VA, right away. Common signs you are having brake troubles include:
Your steering wheel pulls to the side or you feel it vibrating when you use your brakes.
You notice a burning odor when you apply the brakes.
You hear squealing or grinding sounds when you brake.
Your brake warning light comes on.
You need to keep pressing harder to get your car to stop.
If you notice any of these signs, don't take a chance. Bring your car into Wiygul as soon as possible. You'll gain peace of mind, knowing a professional has checked the brake system. When you tackle the roads with a dependable braking system, you can drive with greater confidence. Whether it's icy conditioning in winter or the typical commuter crunch, your driving experience will be safer and more enjoyable.
You'll also spend less money on repairs. That's because the labor and parts costs are much less for minor repairs caught quickly. But if your braking system keeps deteriorating, it will take longer to fix it and require more parts. Your repair cost will be much higher.
Avoiding an accident just makes sense. Why put yourself in danger of an accident that requires medical help? You could easily lose time from work. Your car will probably need major repair and bodywork. It's not worth the risk.
Wiygul can help you with all of your car needs. We are a full-service car repair and maintenance shop, handling transmissions, batteries, suspension and steering, muffler and exhaust, belts and hoses, engine work, air conditioning and heating, oil changes and tune-ups.
Call Wiygul Automotive Clinic today to schedule your free, visual brake inspection in Alexandria, VA.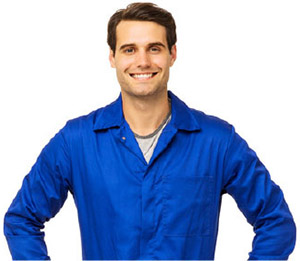 Schedule Brake Inspection
NEAREST BRAKE INSPECTION LOCATION