In Burke, VA, an annual brake inspection is an essential part of your car care plan. If your brakes don't work right, you're going to get in trouble on the road. You skyrocket your chances of an accident. The team here at Wiygul Automotive Clinic wants to make the inspection as simple as possible for you.
Just give us a call to schedule your free visual brake inspection. One of our certified mechanics will check over your brake system, including measuring the brake pads and testing the fluid. If he finds a problem, he will explain it to you clearly and without confusing jargon and let you know the cost.
Most car pros, including the team here at Wiygul, suggest getting an inspection done every 11,000 miles or once a year. It is one of the most important parts of your scheduled maintenance plan. It takes very little time so it is easy to fit into your busy day.
If you've noticed changes to how your brakes feel, you should schedule a brake inspection in Burke, VA, right away. The changes to look for include:
The brake light is on.
Your steering wheel pulls to the side or it vibrates when you step on the brake.
You smell a burning odor when you brake.
You hear grinding, squealing or rubbing sounds.
You need to press down harder and further to get the car to stop.
Don't put off an inspection. You are putting your safety and that of your family at risk. Think of it in terms of the trouble you'll have if you end up in an accident because your brakes are impaired. Then you're looking at major repair work and often body work. You're filling out insurance forms, and going to the doctor. That could mean time off from work.
You're also literally driving up the cost of repair work. When the mechanic fixes a small problem, the cost of labor and parts is much less. But if you let your brakes deteriorate further, the cost will keep going up and up. One of the best ways to save money is to get your brakes repaired as soon as you realize there is trouble.
When you know your brakes are reliable, you have peace of mind. You can handle winter driving conditions with more confidence. You know you can stop your car in dangerous driving situations, which takes a lot of the stress out of commuter traffic.
Wiygul wants to keep you safe and on the road. We've been helping drivers in the local area for over 40 years. Wiygul is a full-service repair shop, handling brakes, transmissions, steering and suspension, batteries, heating and cooling systems, engine repair, belts and hoses, tires, mufflers and exhaust, tune-ups and oil changes.
Call Wiygul Automotive Clinic today to schedule your free visual brake inspection in Burke, VA.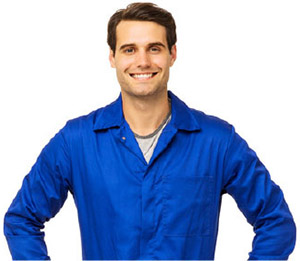 Schedule Brake Inspection
NEAREST BRAKE INSPECTION LOCATION