In Clinton, MD, a free brake inspection at Wiygul Automotive Clinic is the quick and easy way to give yourself peace of mind on the road. Without reliable brakes, your risk of an accident skyrocket. There's no need to take chances. We're here to help.
A certified mechanic at Wiygul will measure your brake pads and test your fluid. He will let you know what he finds and let you know if repairs and maintenance are needed. You can trust Wiygul, an honest, family-run company that has been helping the local community for over 40 years. Our mechanics will explain what is going on in language that is simple to understand. We're happy to answer your questions.
Car pros recommend that you have a brake inspection done once a year or every 11,000 miles. It's a basic part of any plan for scheduled maintenance. Inspections like this offer a variety of advantages, including:
You save money: the mechanic can find problems early when they are quick to fix and cost less for parts and labor.
You get peace of mind: you know you'll be able to stop quickly in response to traffic conditions.
You can drive with greater confidence in winter weather conditions like snow, rain, ice and sleet.
You stay safer: when your brakes work, your chances of an accident plummet. That means you and your family, as well as the other drivers on the road, are safer.
Your car will last years longer: the lifespan of your car will be much longer when you invest the time and money in regular maintenance.
Even if it's not time for your scheduled brake inspection in Clinton, MD, it is a good idea to bring it in if you notice changes in how your brakes operate. For example, do you hear grinding or squealing sounds when you hit the brake pedal? Does your steering wheel pull to one side or vibrate when you brake? Do you notice a burning odor when you brake? Do you need to push down harder and harder to get your car to stop? If any of these things are happening, bring your car in right away.
Wiygul wants to keep you on the road and safe. We offer a full range of vehicle services in addition to brake inspections and repair. We handle transmissions, air conditioning and heating, tires and wheel alignment, belts and hoses, engine repair, suspension and steering, muffler and exhaust, batteries, tune-ups and oil changes.
Our prices are competitive. Check out the coupons we offer on our website. To save even more, ask about the Wiygul4Life plan and the VIP program.
Call Wiygul Automotive Clinic today to schedule your free brake inspection in Clinton, MD.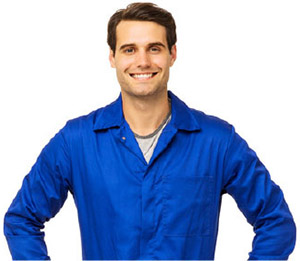 Schedule Brake Inspection
NEAREST BRAKE INSPECTION LOCATION