In Fort Washington, MD, a brake inspection should be done once a year or 11,000 miles, according to the pros at Wiygul Automotive Clinic. If something goes wrong with your brakes, your risk of an accident skyrockets. Why take chances? An inspection is quick and free at Wiygul.
A certified mechanic will measure the brake pads and test the fluid. If he finds problems, he'll explain what he finds and let you know what it will cost to repair it. You can trust the mechanics here at Wiygul. All of our transactions are transparent. We tell you what is going on in easy-to-understand language and answer all your questions.
Worried about the cost of brake repair? You should be more worried about driving with an impaired brake system. The cost of an accident is sky-high. You're looking at medical bills and insurance problems. Your vehicle will probably need repair as well as body work. You might even need to replace it.
A simple brake inspection in Fort Washington, MD, costs you nothing. You have the peace of mind that comes from having a professional look at the brake system. Repairs done as soon as you find trouble are much less costly than what you'll pay if you wait. Small brake problems are quick to fix. When they are left untended, the problem gets worse. The job takes the mechanic longer to fix, and usually means more parts.
Just look at the advantages of bringing your car in now for a brake inspection:
Peace of mind because you know your brakes are in good working order
Money savings because the inspection is free and the cost of repair is less
Less time in the repair shop because small problems are much less complicated to
Ability to drive safely in winter weather conditions
Longer lifespan for your car
If you already notice changes to how your brakes operate, then it's time to bring your car in for a free inspection. There are many indicators. You might notice a grinding or squealing sound when you hit the brake. Maybe there's a burning smell when you hit the pedal. One of the most common signs is having to push the pedal harder to get your car to stop. Or perhaps your steering wheel is vibrating or pulling to one side when you brake.
Don't take chances. Wiygul is here to help. Our team of skilled mechanics has been helping local drivers for over 40 years. Beside a full range of brake work, we do tune-ups and oil changes, and service transmissions, heating and air conditioning, steering and suspension, tires, belts and hoses and batteries.
Call Wiygul Automotive Clinic today to schedule your free brake inspection in Fort Washington, MD.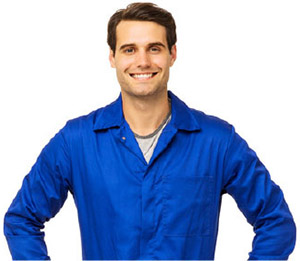 Schedule Brake Inspection
NEAREST BRAKE INSPECTION LOCATION