The best time for tire installation in Alexandria, VA, is before the safety of your old set becomes an issue. That can be hard to figure out. How do you tell when you old set has too much wear and tear to keep your vehicle safe? You don't want to switch to a new set if there is still life in the old.
It's a fact of driving life that tires are expensive. The most cost-effective approach is to let the tire pros at Wiygul Automotive Clinic examine your vehicle. They know how to inspect tires for tread, safety, wear and tear and damage. You can trust their recommendations. They will suggest new tires only when it is necessary.
You can also inspect your tires yourself. It can be confusing, trying to judge the state they are in. To make it easier, the experienced tire professionals here at Wiygul put together this list of 5 signs that your tires need to be replaced.
The tread is too low. You can judge this by inserting a Lincoln penny into the tread, face inward. If you can see Abe Lincoln's entire head, the tread is too low for safety. You need new tires.
You can see the tread wear indicator bar. Newer tires have a very handy feature, a tread wear indicator bar. When you first get new tires, the bar is very hard to see, almost invisible. As the tire wears, it becomes easier to see. When it is entirely clear, you need new tire installation in Alexandria, VA.
Cuts and cracks. Check the outside of your sidewalls. Do you see damage like cracking and cuts? If so, your tire is probably leaking air. Take your vehicle into Wiygul and let a mechanic check it out.
Too much vibration. Your car will always vibrate to some degree when you drive on gravel or on poorly maintained roads. But if you notice vibrating when you're driving along a normal route, something's wrong with the tire's interior. Take your car in so a skilled tire pro can check it out more closely.
Bulges and blisters. You don't want to experience a blowout while you're driving along the highway. But if you notice bulging and blisters on your tire, it means it is becoming weak and deteriorating, and a blowout is just a matter of time. Have your tires inspected by one of our team of tire pros.
Here at Wiygul, we're proud of our reputation for quality workmanship and products at a fair price. Our goal is to keep you safely and reliably on the road. Any time you have questions about your tires, come in to talk to one of our team of skilled professionals.
Call Wiygul Automotive Clinic today for more information about tire installation in Alexandria, VA.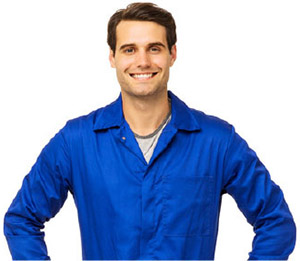 Schedule Brake Installation
NEAREST TIRE INSTALLATION LOCATION