In Fort Washington, MD, new tire installation is one of the most reliable ways to ensure that you stay safely on the road, whatever the weather. The only thing between you and the road is your set of tires. When they wear out, you're in big trouble.
The tire pros here at Wiygul realize tires aren't cheap. You want to get the most use possible out of your current set, and invest in new ones only when necessary. But how do you tell when your old tires are really, truly worn out? One of easiest ways is to bring your vehicle into Wiygul. Our team is happy is check out the tread and condition of each tire.
Many owners have told us they would like to do a visual inspection themselves. So we came up with this quick list of 5 signs that your tires are worn out.
Vibration changes. Your car will always vibrate and wiggle when you drive it on poorly maintained or gravel roads. But when you start noticing the vibrations even on your normal route, it's a sign that the interior of your tire is weakening. Bring your car in right away to get the tires checked.
Not enough tread. You can check the tread depth on your tires by using a Lincoln penny. Insert it into the tread, head facing inward. If you see all of Abe Lincoln's head, then your tread is too small for safety. You need new tires.
Tread wear indicator bars are visible. These bars are available on many modern tires, and they make checking tread wear a snap. When you first get the tire, you can barely see the bars. But after you've been driving on them for some time, they become more and more visible. When you see them clearly, it is time to get new tire installation in Fort Washington, MD.
Blistering and bulges. Do you see bulges on your tires, or blistering? This means the tire is deteriorating. Left on your car, it could cause a blowout. Bring your vehicle in so a trained tire pro can check it out.
Cracks and cuts. Do you notice cuts or cracking on the sidewall? Your tire might have a leak. Let a mechanic check out the state of your tires and make recommendations.
Wiygul is proud of its reputation for quality work at a fair price. To make it even fairer, we put coupons on our website each month. Check them out! You can save even more money with the Wiygul4Life plan or by getting a VIP card.
Call Wiygul Automotive Clinic today to find out more about new tire installation in Fort Washington, MD.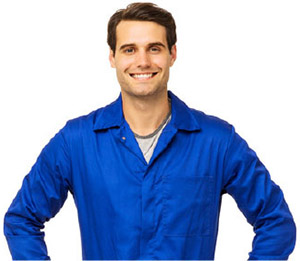 Schedule Tire Installation
NEAREST TIRE INSTALLATION LOCATION