In Herndon, VA, getting new tire installation when your old set wears out is the best way to stay safe on the road. It never pays to put off investing in tires. They're all that's between you and the road. The safer your tires, the safer you and your family are.
At Wiygul Automotive Clinic, we know that new tires take a big bite out of the budget. We understand that you want to get full use out of your current set. But how do you tell when it's time to get rid of your old ones? We're happy to examine your current ones and explain their condition.
Our skilled tire pros also came up with this handy checklist so you can examine them yourself to look for 5 signs that you need new tires.
Cracks in the sidewalls. Do you notice cracks or cuts on the exterior of the sidewall? Your old tire has probably developed a leak. Bring your car in and let a Wiygul tire pro check out your tire and help you decide what to do.
Tread wear indicator is visible. This is one of the handiest new innovations on tires currently being manufactured. When you first get your tires, you can barely see the indicators. As the tread wears away, they become easily visible. It's a clear sign you need to invest in a new set.
Too little tread. If you're not sure about tread and don't have tires with the wear indicators, you can check them yourself. Get a Lincoln penny. Insert it into the tread, with the head facing down. If you can see Lincoln's entire head, you have too little tread for safety. You need new tire installation in Herndon, VA.
Blisters and bulges. If you notice bulging on your tire or blistering, your tire is getting weaker and deteriorating. It could lead to a dangerous blowout. Bring your car to Wiygul so one of our trained tire pros can check it out.
Vibration changes. When you drive on a poorly maintained roadway, you'll always notice vibrations in your car. But if you start to have them when you drive on regular roads, it's a sign that the inside of your tire has problems. Get them checked out right away.
The team at Wiygul doesn't want you to put off getting new tires if you need them. We're all about excellent work and products at a fair price. We offer coupons on our website. To save even more, you can get a VIP card or join the Wiygul4Life program.
Wiygul handles all aspects of auto maintenance and repair, not just tires. Whatever you need, from transmission work to air conditioning and heating, from oil changes to tune-ups, we can help.
Call Wiygul Automotive Clinic today to find out more about new tire installation in Herndon, VA.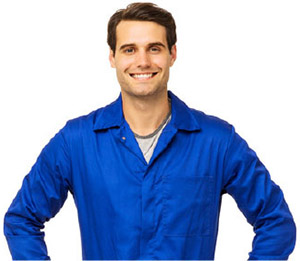 Schedule Tire Installation
NEAREST TIRE INSTALLATION LOCATION