Do you need new tire installation in Waldorf, MD? It can be hard to tell how much life there still is in your old tires. Investing in 4 new ones is a major expense, so here at Wiygul Automotive Clinic we understand that you want to get as much use out of your current set as you can.
Tires take a lot of punishment. They will gradually wear out and other problems can also develop. That's why we've put together a list of 5 signs that your tires are wearing out.
If you notice any of these problems, take your car into Wiygul right away. You need dependable tires to stay safe on the road.
Too little tread.
To test for tread depth and safety, put the head of a Lincoln penny, with the head facing downward, into the tread. If you can see Old Abe's entire head, your tire has too little tread for safety. It's time to invest in new tires.
Appearance of tread wear indicator bars on newer tires.
This is an excellent innovation on tires now being manufactured. You can barely, if at all, see these bars when you first get tire installation in Waldorf, MD. But as the tires wear down, they become easy to spot.
Blistering on the tire.
Blisters and sometimes bulges mean the structure of the tire is deteriorating and becoming weaker. It's a dangerous condition because it can cause a blow out.
A change in vibration.
Every car vibrates, especially if you're on roads that aren't well maintained. But if you notice that the vibrations are happening even on normal roads, it could be a problem inside the tire. This can be dangerous, so bring your car in quickly.
Cracks.
Have cracks appeared on the sidewall of your tire? If you see grooves or cuts, your tire is probably leaking. It could also mean it might blow out any time. Don't take chances. Bring your car in so a skilled mechanic at Wiygul can check it out.
Wiygul has been helping vehicle owners just like you for over 40 years. We're the tire experts. We sell them, install them, and repair them. A family-owned and operated business, we are proud of our reputation for doing a professional job at a fair price. We have several ways to help you save money. Look for coupons on our website. To save even more, ask about the Wiygul4Life program and our VIP card.
We're a full-service auto shop, handling everything to keep your car or truck safely and reliably on the road. This includes:
Tire installation
Brake repair
Tune-ups and oil changes
Air conditioning and heating systems
Transmissions
And more!
Call Wiygul Automotive Clinic today to find out more about tire installation in Waldorf, MD.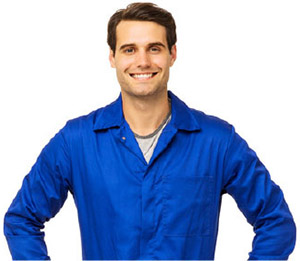 Schedule Tire Installation
NEAREST TIRE INSTALLATION LOCATION