Waldorf, MD auto owners, should be aware of when they need to inspect their tires, perform maintenance, and when they need new Michelin Tires. For Wiygul Automotive, that means providing a complete service plan for each vehicle that pulls into one of our Clinics in Maryland.
Our service technicians perform tire installations, rotations, and inspections. Even with a new car, having the tires and key systems inspected by a reputable garage is always a good step to take. To start the service plan for every vehicle, each Wiygul Clinic performs a free, visual tire inspection.
No matter what type of vehicle or its age, owners should get their tires inspected with every rotation. For most vehicles, we recommend regular rotations at around every 5000 to 8000 miles. They keep tire wear even among the set and helps with traction on wet roads and reduces the risk of tire failure while driving. We shift all four tires, switching the front and rear wheels and then right to left. A complete rotation per vehicle is only $20.
During an inspection, if mechanics notice uneven tread wear, they bring it immediately to the owner's attention. If only one tire shows unusual wear, it is an indication of another, usually, mechanical problem. After fixing it, we still recommend replacing all four. Only replacing one tire is like putting a sandal on the right foot and a high heel on the left before starting a race; performance begins already compromised.
That is why every Wiygul Automotive Clinic offers Michelin Tires to our Waldorf, MD customers. Brothers Andre and Edouard founded Michelin in 1889, which is now one of the largest tire manufacturers with over 65 plants across North and South America, Europe, and Asia. Michelin tires are featured in professional races, and you can find them on virtually every automobile model worldwide.
We offer an extensive line of Michelin tires models. Some of the more popular tires in the Pilot and Energy lines include the following:
The Pilot Alpin PA4 is high-performance tire designed for Passenger Touring Cars in the Winter. Features include a full silica-based rubber compound that meets requirements for the Porsche SE and the Stingray. The material not only keeps tires flexible in cold weather for improved braking but also allows for exceptional control on ice and snow.
The all-season Energy MXV4 S8 is original equipment for the Volvo S40, Honda Accord, and Toyota Camry. Among its features are the MaxTouch Construction, which is a unique patch shape and design that helps grip roads in any condition and promotes even tread wear. It also reduces road noise to provide driver and passengers a more comfortable and quiet ride.
Every Wiygul installation, rotation, and other services come with a 2-year warranty. If your Waldorf, MD car or truck requires Michelin Tires or anything else from bumper to bumper, call our office at 866-702-8050 to schedule an appointment at the Clinic nearest you.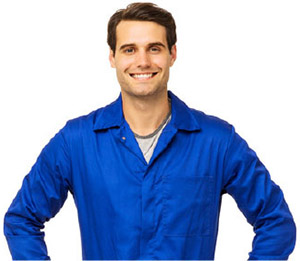 Schedule Tire Repair
NEAREST TIRE REPAIR LOCATION