Every vehicle owner needs to know about inspecting their tires, perform routine maintenance, and when they should install new Michelin Tires on their Burke, VA vehicle. For Wiygul Automotive, that means implementing a complete service plan for every car or truck that arrives at one of our Clinics.
Mechanics at each Clinic perform tire-related services to include inspection, rotation, and new tire installation. Even if you recently bought a new car, it is always a good idea to have the tires and key systems inspected by a qualified service agent. Every Wiygul Clinic starts with a free, visual inspection.
Regardless if it is a new or used vehicle, owners should schedule an inspection with every rotation to ensure the best performance. We recommend tire rotation every 5000 to 8000 miles, depending on the owner's driving style and the vehicle's drivetrain. Regular tire rotation from front to back and side to side keeps tread wear even which helps with traction and reduces the risk of blowouts while driving. We charge $20 per vehicle for a tire rotation at Wiygul.
If a mechanic notices excessive wear at an initial inspection, or while performing a tire rotation, she immediately shows it to the customer. We recommend replacing all four unless they are brand new, even if only one tire shows signs of extreme wear. Replacing only one tire is like a competitor running a race wearing an athletic shoe on one foot and a fishing wader on the other. Wear is not even, balance is difficult to maintain, and performance is immediately compromised.
That is why Wiygul Automotive offers tires from one of the largest manufacturers on the planet for Burke, VA vehicles; Michelin Tires. Founded in 1889 by brothers Andre and Edouard, the company now has 67 manufacturing plants across Asia, Europe, and North and South America. Their tires are on nearly every model automobile and are favorites with professional racing teams worldwide.
Among the Michelin lines we offer are the popular Defender and Pilot. Some of the models in those lines include the following:
The Defender LTX M/S is a preferred choice when Winter arrives. Its Evertread compound technology increases traction when there is snow, ice, and icy water covering the streets. It also reduces noise and vibrations for a more comfortable drive in town and on the highway.
The Pilot XGT Z4 is an ultra-high performance, all season tire. Some of its best features include the Advanced Technology Tread Compound overlying twin steel belts reinforced using the Michelin Branded At Zero (BAZ) process. The design resists hydroplaning and enhances traction on wet roads, making it an excellent handling tire in almost every weather condition.
Every tire service at Wiygul Automotive comes with a 2-year warranty. If you need a new set of Michelin tires for your Burke, VA vehicle or a completely different service from the headlights to the exhaust, call us at 866-702-8050 to find the Clinic nearest you.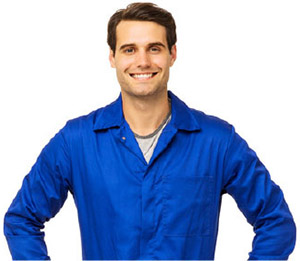 Schedule Tire Repair
NEAREST TIRE REPAIR LOCATION