To keep their vehicles operating properly, truck and car owners need to maintain a routine maintenance schedule that includes an annual brake inspection. If any parts such as the brake pads or discs need replacing, owners can rely on quality Brembo brakes for their Waldorf, MD vehicles, installed by a Wiygul Automotive mechanic.
Each of our Maryland locations provides a free, visual brake inspection. We want to identify the minor issues like worn pads or a damaged shoe before they become a problem which affects operation and safety. If we find an issue that needs immediate attention, early detection can reduce repair costs, and keep vehicles operating safely.
Most poorly performing brakes are a result of worn brake pads or low brake fluid, so we start with measuring pad thickness and checking the fluid level for replenishment. If the pads show signs of thinning or if other parts start to show signs of wear, Wiygul mechanics provide a list of affected parts with suggested repairs and the estimated cost.
Some of the brake services our Clinics perform include the following, and each one includes a 2-year warranty:
Wheel Speed Sensor Repair
Resurfacing or Replacing of Brake Rotors
New Brake Pad Installation
ABS Actuator & Pump Service
ABS Brake Repair
Brake Caliper Replacement
Brake Hose Repair
Brake Line Repair
To ensure our repair services remain at the highest quality, mechanics use Brembo brake systems and components on each Waldorf, MD auto that comes into our Clinics. As a recognized, worldwide leader when it comes to braking systems, Brembo keeps their manufacturing facilities in-house to ensure their quality control remains the best in the business. That dedication gives us the confidence in using and recommending Brembo parts for repair or if we need to replace the brakes completely.
Automakers rely on Brembo as the original brakes for their vehicles as they roll off the assembly line. Their parts cover more than 96% of vehicles on the road today. That is why U.S. manufacturers like Dodge and Ford, along with European companies like BMW, Ferrari, and Porsche prefer them for not just their autos and commercial vehicles, but their racing cars and motorcycles as well.
Quality parts and superb service has always defined customer satisfaction for us since we opened the first Wiygul Automotive Clinic in 1976. It worked too, and we soon opened our second Clinic a few years later. Today, we proudly support our friends and neighbors with eight locations in Maryland and Virginia.
Regardless of what you drive, a routine maintenance schedule keeps your brakes and the other systems of your car or truck safe for operation. If it is installing Brembo brakes or another service for your Waldorf, MD auto, Wiygul Automotive is here for you. Call us at 866-702-8050 today for the Clinic location nearest you.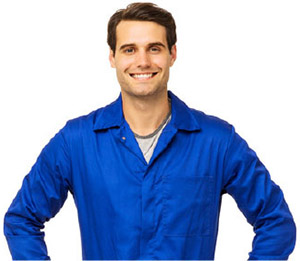 Schedule Brake Inspection
NEAREST BRAKE INSPECTION LOCATION