Car and truck owners need to maintain a regular maintenance schedule, to include brake inspections, to ensure proper operations. If the discs, pads, or other parts need replacing, owners can rely on Brembo brakes and components installed in their Clinton, MD vehicle by Wiygul Automotive mechanics.
Our mechanics provide a complete brake inspection at each of our Maryland Clinics. The inspection goal for Wiygul mechanics is to identify minor brake issues before they can become an actual problem. If there are repairs needed, early detection can keep costs low, so owners can keep their vehicles operating safely.
Each vehicle brought in to our Clinics receives a free visual inspection. Since the majority of poor brake performance comes from either low brake fluid or worn brake pads, we start by checking the fluid level and measuring pad thickness. If the pads are thinning or other parts show signs of damage, mechanics provide a list of the affected parts with suggested repairs and replacements, along with a cost estimate.
Every brake service comes with a 2-year warranty. Some of the services each Wiygul Clinic perform include the following:
ABS Actuator & Pump Service
Wheel Speed Sensor Repair
ABS Brake Repair
Resurfacing or Replacing of Brake Rotors
Brake Caliper Replacement
New Brake Pad Installation
Brake Hose Repair
Brake Line Repair
To increase the service quality, we provide each Clinton, MD auto; all Wiygul Clinics proudly offer Brembo brake systems and replacement parts. The company maintains their manufacturing in-house, so their quality control procedures and results are among the best when it comes to braking systems. That dedication gives us more confidence in using each Brembo product, whether it is an entire braking system, or simply replacing a set of rotors.
That is why Brembo is a recognized leader for braking systems and components. Auto manufacturers in the U.S. and Europe rely on Brembo for original brake equipment in their vehicles. The range of parts Brembo manufactures cover more than 96% of all vehicles in operation today, which is why Dodge, Ford, BMW, Porsche, and Ferrari use them in their automobiles, commercial trucks, motorcycles, and racing machines.
Quality parts, service, and customer satisfaction have been the business model for Wiygul Automotive since we opened our first Clinic in 1976. Satisfied customers turned out to be the best advertising ever, and helped us open our second Clinic in 1986. We continued to follow that business model and now have eight locations.
Maintaining a regular maintenance schedule to include annual brake inspections, can help keep it operational and safe while driving. Regardless if you want Brembo brakes on your Clinton, MD auto, or have another issue with your car or truck, Wiygul Automotive is here for you. Call us today at 1-866-702-8050 to find the Clinic near you and schedule an appointment.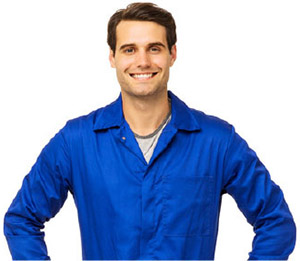 Schedule Tire Repair
NEAREST TIRE REPAIR LOCATION