Wiygul Automotive understands that Virginia roads are not always friendly to our cars and trucks. Potholes seem to appear almost overnight, especially in Fall weather, and the construction zones in Burke go away completely.
When a flat happens, don't throw out the old tire or drop it off at the nearest recycling center. If the damage is a fairly simple puncture, Wiygul Automotive can take care of it. The technicians at our Burke, VA Clinic can quickly repair the damaged tire, re-inflate it, and get you back on the road.
Depending on what part of the tire was damaged, repair costs start at $20 with a maximum charge of $30 per tire at each of our Burke and other Clinics. That may appear costly compared to the $9 fix-a-flat sealant cans, but once used, it no longer possible to make a long-term repair. Unless the tread separates from the sidewalls, our technicians can repair almost any damage.
Preventing a flat tire instead of repair is always better, even at our Burke, VA facility. It is particularly true after you find yourself on the roadside with a flat, no spare tire, and whatever situation is making your life more difficult as the clock ticks every minute. To get the longest life out of them, every Wiygul Automotive Clinic in Virginia and Maryland offers these services:
Tire Balancing – No tire or wheel is perfectly shaped, so each new tire needs proper balancing to make certain it works in tune with the rest once it touches the road.
Tire Alignment – Our technicians carefully align each tire, so they all drive in the same direction. We usually perform this in conjunction with Tire Balancing so that all four tires work together just like the cylinders in an engine.
Tire Rotation – Around every 5000 – 8000 miles, we rotating your auto's tires from front-to-back and side-to-side. It is a very effective and simple method to keep tread wear even.
At Wiygul Automotive, customer service goes all the way back to the very beginning when James Wiygul started 60 years ago in the automotive industry. Almost immediately, he realized how valuable regular maintenance was to each customer and how a simple flat tire could have a major impact on one of his neighbors when a blowout happens, or a tire catches a nail.
When his son, Oscar and his wife Sue began opening the Wiygul Clinics in Burke, VA, and other locations, those lessons taught by a single flat tire repair lead the way in developing the customer service we still maintain today. Our customers appreciate it, enough so that we now operate eight Clinics here in Virginia and Maryland. If you need a tire repair service or have any other automotive requirement, call our office at 866-702-8050 to set up an appointment.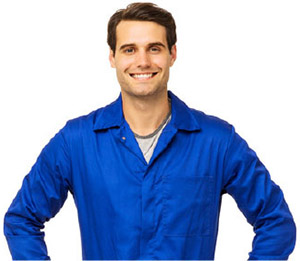 Schedule Tire Repair
NEAREST TIRE REPAIR LOCATION