At Wiygul Automotive, we understand that our local and state roads and highways are not always friendly to our vehicles. Especially in Fall weather, potholes seem to form overnight, and Herndon construction zones never seem to go away. Good for the economy, bad for tires.
When a flat does happen, don't be in a hurry to get rid of the old tire. If the puncture was a fairly clean one, the tire specialists at our Herndon, VA Clinic can swiftly repair the damage, re-inflate the tire, and get your auto back on the road with money in your wallet or purse.
Depending on where the tire the puncture happened, repair costs can be as low as $20 with a maximum cost of $30 per tire. That may seem expensive compared to a $9 fix-a-flat can of sealant at a big box store, but once used as a quick fix, the tire can no longer take a long-term repair. Unless there is major damage to the sidewalls, our technicians can repair almost any tire.
We are happy to repair any flat tire at our Herndon, VA facility, but preventing a flat is always a better option. To stop blowouts from uneven wear, every Wiygul Automotive Clinic offers these services:
Tire Alignment – Our technicians carefully align each tire, so they all drive in the same direction. We usually perform this in conjunction with Tire Balancing so that all four tires work together just like the cylinders in an engine.
Tire Balancing – No tire or wheel is perfectly shaped, so each new tire needs proper balancing to make certain it works in tune with the rest and the tread wears evenly when it touches the road.
Tire Rotation – Around every 5000 – 8000 miles, we rotating your auto's tires from front-to-back and side-to-side. It is a very effective and simple method to keep tread wear even.
This dedication to customer service and helping our neighbors stay roadworthy goes all the way back to when James Wiygul started in the automotive business 60 years ago. He quickly realized how valuable a regular maintenance plan was to his customers and how even a simple flat tire could become a major problem when a tire catches a nail on a wrong day.
When Oscar Sr. and his wife Sue began opening the Wiygul Clinics in Herndon, VA, and other locations, those lessons taught by his father helped define their customer service philosophy. It has proven to be a winning philosophy to our customers, so much so, that they quickly began opening more Clinics. Wiygul Automotive remains a family owned business, with eight Clinics operating in Virginia and Maryland. If you need a flat tire repaired or have another automotive need, call us at 866-702-8050 today for an appointment.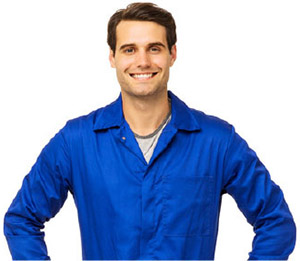 Schedule Tire Repair
NEAREST TIRE REPAIR LOCATION