Here at Wiygul, we know that local and state roads and highways are not always friendly to vehicles. After all, we drive on them too! Changes in Fall weather make potholes seem to form overnight. Reston construction zones never seem to completely go away, which is good for the economy, but bad for our tires.
When you have a flat, don't be in a rush to replace the tire. If the damage is not overly severe, our tire specialists at the Wiygul Clinic in Reston, VA can quickly repair it, re-inflate it, and get you and your car or truck back on the road.
Our repair cost starts at $20, depending on where on the tire the puncture happened. Wiygul's maximum cost to you though is never more than $30 per tire. That can still appear expensive against the cost of a $9 can of fix-a-flat sealant. Despite the popularity at big box stores, after an owner uses one as a quick fix, we can no longer perform a long-term repair on the tire.
Our technicians are happy to repair any flat tire at our Reston, VA Clinic, but preventing one is always the better option. Every Wiygul Automotive location offers these tire services to stop blowouts from uneven wear:
Alignment – Our technicians carefully align every tire after purchase, so they all drive in the same direction. They usually perform an alignment together with Tire Balancing, so all four tires move and work together as the individual cylinders in an engine.
Balancing – Since no tire or wheel is perfectly crafted, our technicians use carefully placed weights, so each tire's tread does not unevenly wear once it hits the road. Our experts balance and align tires regardless if you bought them from us, or if you bring them in from another dealer.
Rotation – Around every 5000 to 8000 miles, we recommend rotating your auto's tires from front-to-back and side-to-side. It is a very simple and effective method to maintain even tread wear, and our technicians can complete a rotation in minutes.
Dedication to customer service and keeping our neighbors on the road goes back 60 years to when Grandpa James Wiygul started in the automotive business. He soon realized how valuable good maintenance and repair was to his customers and how even a simple flat tire could become a major problem when it happens on the worst possible day.
Those lessons helped define Wiygul Automotive's customer service philosophy when James' son, Oscar Sr., and his wife Sue began opening their Clinics in Reston, VA, and other locations in Virginia and Maryland. Wiygul Automotive is still a family owned business, with eight area Clinics. If you have a flat tire that needs repair or another automotive issue for us, call our office today at 866-702-8050 for an appointment.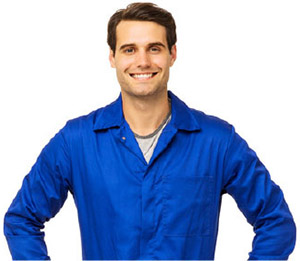 Schedule Tire Repair
NEAREST TIRE REPAIR LOCATION