Construction in and around Waldorf is growing more quickly now that the economy thriving better than before. Figure in the potholes that seem to appear overnight thanks to the cooling weather, and that means the number of flat tires is also growing.
If it happens to your car or truck, don't immediately take the flat tire to the nearest recycling center. Depending on the severity of the tear or puncture, Wiygul technicians at our Waldorf, MD Clinic can repair the damage.
Depending on where the tire damage is located, we charge only $20 to $30 per fix. That might sound pricey compared to a can of fix-a-flat for only $9, but once that sealant foam expands and fills the tire, it makes it impossible for our technicians to apply a permanent, long-term repair.
Providing effective and reasonably priced service to our customers goes back more than 60 years when Grandpa James Wiygul got started in the automotive industry with his first dealership. He immediately discovered how important good service was to his neighbor's cars and trucks, and how a simple flat tire could have a jarring impact on their lives when it happens at what is always the worst possible moment.
Twenty years later, the lesson learned from that flat tire shaped the customer service idea of his son Oscar, and his wife Sue, when they started the first Wiygul Automotive Clinic. In the next forty years, thousands of customers enjoyed the results of idea. So much so, Oscar and Sue opened up another seven Clinic locations here in Maryland and Virginia.
Flat tire repair at our Waldorf, MD Clinic is certainly quick and good for the budget, but preventing a flat is always a better option. It is certainly preferable to finding yourself on the side of the road with a punctured tire, a flat spare, and waiting for a tow truck in the Summer heat or Fall rain. Wiygul offers the following services to help you get every mile possible from your tires,
Alignment – Our technicians use a machine to direct each tire, so they all function together. They usually prefer performing this task with Tire Balancing so that all four tires perform efficiently, like the cylinders in an engine.
Balancing – No tire or wheel is shaped perfectly, so we balance every new tire with counterweights to make certain it performs at its best individually, and with the other tires on your car, the moment it touches the road.
Rotation – Depending on the model of the vehicles, we advise rotating or switching your tires from side-to-side and front-to-back every 5000 to 8000 miles. It is an excellent method to keep tread wear even on all four tires.
For tire repair, inspection, and other vehicle maintenance in Waldorf, MD, call our office at 866-702-8050 to schedule an appointment. Wiygul Automotive is here for you.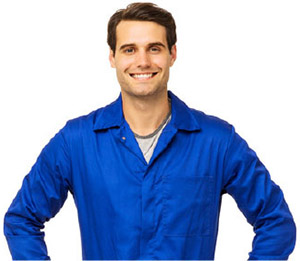 Schedule Tire Repair
NEAREST TIRE REPAIR LOCATION