Wiygul Automotive is proud to offer and service Kumho Tires at our Clinic in Burke, VA. The South Korean company has provided exceptional tires for cars, trucks, and sporting vehicles for almost 60 years since its establishment in 1960.
In just a few years, Kumho expanded its operation with increased sales all over Asia and extended into the European and U.S. markets shortly after that. They now sell an extensive inventory of products worldwide for family cars, commercial and light trucks, crossover vehicles, racing autos, and SUVs.
Thanks to the recent economic growth, Kumho is now building a new manufacturing plant in Macon, Georgia to increase their business across North America. Their affordable pricing, extensive inventory, and our customer service policy make Kumho Tires and Wiygul Automotive in Burke, VA the first choice for a new set of tires or a replacement for a flat.
One of the more popular models we offer is the CRUGEN HT51. It is an all-season, highway tire designed for SUVs and Light Passenger Trucks. Some of its features include the asymmetrical, four-channel layout and zigzag style groove design for improved road traction. All versions now boast a new, eye-catching sidewall design. The LT model has a 45,000-mile limited warranty, and the P model boasts a limited warranty of 70,000 miles.
In addition to better traction, these changes also improve handling and braking on wet and snow-covered roads. The new four-channel layout and groove design also extend the tread life on all driving surfaces.
Our ROAD VENTURE ST KL16 model is specifically designed for SUVs that run primarily on city streets. Its aggressive rib design and 4 tread grooves make it an excellent choice for all-season use. It improves handling even in extreme weather conditions and helps prevent hydroplaning on wet surfaces.
The POWER STAR 758 is our go-to tire for many import model cars and trucks. It runs with low noise to improve passenger and driver comfort. The 758 also performs well on wet roads, resisting aquaplaning better than many other manufacturers.
Finally, the ECOWING ES01 KH27 passenger car tire is designed to be eco-friendly and economical. They feature a hard rib design and center rib style pattern for improved traction. The Longitudinal 3 channel and wide lateral groove help grip wet roads for better braking and handling. The low rolling resistance also improves fuel economy.
Now, through New Year's Eve, we are offering a $70 Kumho Tire Visa Prepaid Card with the purchase of a set of four Kumho tires from pre-selected models. For information on available models and sizes, or to schedule an appointment for replacing your old tires with a new set of Kumho Tires, contact our Burke, VA office at 866-702-8050.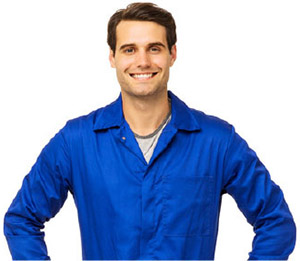 Schedule Tire Installation
NEAREST TIRE INSTALLATION LOCATION