Wiygul Automotive is proud to offer the full line of Kumho Tires at our Clinic in Herndon, VA. Since its establishment in 1960, the South Korean company has built and sold exceptional tires for cars, trucks, SUVs, and sporting vehicles for almost 60 years.
With their exceptional products, Kumho expanded its operation in just a few years with increased sales all over Asia and quickly expanded into the European and U.S. markets in the 1970s. Kumho now sells an extensive inventory of products worldwide for family cars, commercial and light trucks, crossover vehicles, racing autos, and SUVs.
Thanks to our recent economic growth, Kumho started work on a new manufacturing plant in Macon, Georgia to increase their market share across North America. Their affordable pricing, extensive inventory, and our exceptional customer service make Kumho Tires and Wiygul Automotive in Herndon, VA the best choice for a new set of tires or a replacement for a flat.
For SUVs and Crossovers, the CRUGEN Premium KL33 is an excellent, high-performance tire perfect for all seasons. Among its best features is the Symmetric tread design with deep micro treads that put hundreds of small gripping edges on the road for incredible traction on dry and wet surface roads. It also reduces road noise and vibration for an amazingly comfortable ride.
The tire construction is based on an advanced rubber compound that not only runs cooler in the summer but stays more flexible than other tires at winter temperatures. With a 60,000 mile limited warranty, this CRUGEN is a perfect choice for local roads or extensive highway driving.
For passenger vehicles, the ECSTA AST KU25 performs the same all-season services. It is very stable at highway speeds, while also reducing vibration for a smoother ride. Features include an ultra-hard bead filler with an advanced belt package design constructed with high tensile steel and a jointless nylon cap. The directional tread design maximizes lateral grip to increase traction on wet and snowy roads, making it an excellent tire for winter driving in domestic and import family sedans.
One of the best snow tires in the Kumho inventory we sell is the IZEN KW22. It is constructed from a company-owned, innovative compound and has an optimized stud positioning. The two features together maximize braking and provide excellent traction and increased stability when cornering. That results in better performance overall on snow or ice-covered roads.
Now, through the end of December, Wiygul can offer a $70 Kumho Tires Visa Prepaid Card with every purchase of a set of four Kumho tires from pre-selected models. For information about available sizes, pricing, or to schedule an appointment to replace your old tires, contact our Herndon, VA office at 866-702-8050.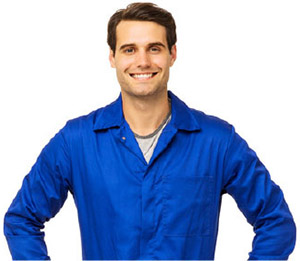 Schedule Tire Installation
NEAREST TIRE INSTALLATION LOCATION