Wiygul Automotive is pleased to offer Kumho Tires at our Waldorf, MD Clinic. From the day they opened their first manufacturing plant in 1960, the South Korean company has built and sold exceptional lines of tires for cars, trucks, and sports vehicles.
Within a few years of establishing production in their local area, Kumho expanded its manufacturing and sales operations across Asia. In the 1970s, the manufacturer began expanding into the European and U.S. markets. Kumho Tires now sells an impressive inventory of products around the planet for commercial and light-duty trucks, passenger cars and vans, professional racing machines, SUVs, and Crossover vehicles.
In 2016, thanks to our improving economy, Kumho broke ground on a new, $450 Million manufacturing plant in Macon, Georgia. It is soon expected to produce 4 million tires a year. Their commitment to local economies, competitive prices, and our reputation for superb customer service make Kumho Tires and Wiygul Automotive in Waldorf, MD the best choice to replace a flat tire or for a complete, new set of four.
The Kumho KH18 is one of the best touring tires available. It has a non-directional tread design with variable pitch tread blocks that provide very good fuel economy, better braking, and a reduced noise level that makes weekend journeys very pleasant for everyone in the car. Like the ECO SOLUS, this tire has four wide, circumferential grooves to increase its grip on any road surface, regardless of the weather.
The ROAD VENTURE MT 834, however, is designed for traction where there are no roads. It has open-shoulder lugs with side-biting edges designed to dig into ruts and pull right through them as easy as driving through town. This tire is also pinned for ice-studs when the owner wants to take on the worst Winter has to offer. The specially formulated tread compound and nylon sidewall reinforcement resist abrasions, chipping, and cuts common to off-roading.
For secure handling in all seasons, the ECO SOLUS HM KR22 is an excellent choice for passenger cars and trucks. It grips local roads and highway surfaces with a special design tread pattern and four wide, circumferential grooves that also disperse an incredible amount of water to maintain superb traction no matter the weather conditions.
The tread block maintains its rigidity longer than many other models, which delivers better driver control, a smoother ride for passengers, and a noticeable reduction in noise from the first time you get behind the wheel. This incredibly tough ECO SOLUS also comes with a 100,000-mile limited warranty.
From now through December 31st, Wiygul Automotive is offering a $70 Kumho Tires Prepaid Visa Card with the purchase of four Kumho tires from a pre-selected list of models. For information on available sizes, or to schedule an appointment to replace your old tires, contact our Clinic in Waldorf, MD at 866-702-8050 today.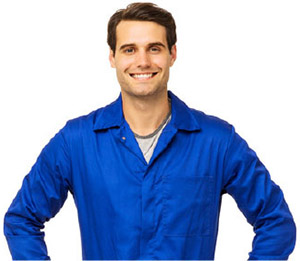 Schedule Tire Installation
NEAREST TIRE REPAIR INSTALLATION