If it is time for new tires on your car, truck or another vehicle, then you need to consider using a professional tire service like one of the Wiygul Automotive Clinics near you. We maintain an extensive inventory of tires in multiple sizes and treads for every major automobile manufacturer sold in the U.S.
All Wiygul tire installations and other services come with a 2 year/24-month warranty. Our Clinics only use name-brand, quality tires with their manufacturer warranty. It is not a matter of charging our customers more; we do this, so they have the best options available for their autos. That is why Wiygul is proud to sell BFGoodrich as some of the best, and most popular tires for our Alexandria, VA customers.
Started in 1870, BFGoodrich quickly gained a popular reputation as the preferred tire for Winton Motor Carriages. When a Winton auto made the first cross-country drive across the U.S. in 1903, it was on BFGoodrich tires. A little closer to our time, the company was the first to put a Department of Transportation approved street tire (the Radial T/A) into racing competition.
Since then, racers using BFGoodrich have won victories in the 24 Hours competitions at Daytona and Le Mans. The same skill and technological knowledge that achieved those victories go into all BFGoodrich tires we install on Alexandria, VA cars and trucks. Included in the models we offer are the Advantage and Radial T/A lines.
The standard Advantage T/A is a superb, all-season tire designed for passenger cars. Features of this model include the new g-Grip interlocking sipe technology to assist with traction. Combined with multiple, deep, wide circumferential grooves and BFGoodrich's all-season tread compound, this tire grabs the road and hangs on in any weather.
Each Advantage T/A tire (H/V speed rating) comes with a 60,000-mile limited treadwear warranty, and the T speed rating comes with a 75,000-mile limited treadwear warranty. Both also have the BFGoodrich Standard Limited Warranty for everything else.
The Radial Long Trail T/A is an all-season tire designed for passenger light trucks and SUVs. Among its features are a dual-compound tread with an aggressive tread design and two large, circumferential grooves. The grooves serve to evacuate water which reduces the chance of hydroplaning and help grip road surface regardless of the weather. Every Long Trail tire carries the BFGoodrich Standard Limited Warranty.
No matter what BFGoodrich tires you choose for your Alexandria, VA vehicle, Wiygul Automotive makes certain to install them correctly. If you bring in your tires, we can take care of them too. Our installation service includes mounting and balancing at the cost of $20 - $35 per wheel depending on the size of the tire. For more information or to schedule any tire service at the Wiygul Clinic nearest you, call us today at 866-702-8050.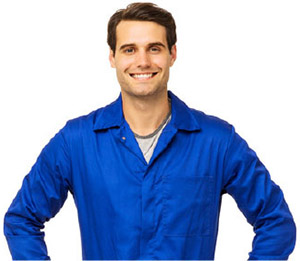 Schedule Tire Repair
NEAREST TIRE REPAIR LOCATION