Time for new all-season or winter tires? If you are not certain where to begin for the needs of your automobile, start with a professional tire service company like Wiygul Automotive Clinic. Each Wiygul Clinic maintains a comprehensive tire inventory in multiple sizes and tread designs for each automobile brand driving on U.S. roads today.
Our Clinics only use quality, name-brand tires for every SUV or truck that drives up. Wiygul does this, so our customers have the best brands possible, and not to charge a higher price. That is why BFGoodrich tires are among the most popular and reliable brands with Clinton, MD drivers.
Shortly after the company started in 1870; BFGoodrich became the preferred tire for Winton Motor Carriages. In 1903, a Winton auto on BFGoodrich tires made the first U.S., cross-country drive. More recently, the Department of Transportation selected BFGoodrich's Radial T/A as the first approved street tire for professional automobile racing.
Since that first event, drivers continued to win victories with BFGoodrich at races like the Daytona and Le Mans 24 Hours competitions. The knowledge and skill that helped win those trophies now go into the BFGoodrich tires we install on every Clinton, MD auto. Included in the model lines we offer are the All-Terrain and Radial T/A lines.
The All-Terrain T/A KO2 is an all-season and winter all-terrain tire designed to provide aggressive traction, even on snow. It is our choice for customers who drive light passenger trucks both on- and off-road. Features include durable bead construction with the BFGoodrich trademarked CoreGard sidewall and a thicker, extended rubber shoulder. It also sports an interlocking tread design over two steel belts.
Benefits include sidewalls that shrug off almost anything and wears evenly, regardless of what you put the KO2 through. It carries the 3 Peak Mountain Snowflake symbol and the BFGoodrich Standard Limited Warranty.
The Radial T/A Spec is an all-season, passenger car tire designed for high performance on today's muscle cars. Features include enhanced black sidewall styling that yells 'Speed!' even when parked at the curb. Its tread block phasing and variable groove angle geometry provide excellent steering response and lateral stability. Further benefits include exceptional traction on wet pavement and of course, the BFGoodrich Standard Limited Warranty.
No matter which BFGoodrich tires you select for your Clinton, MD auto, Wiygul Automotive can install them. If you bring in tires purchased online or from another dealer, we can install those too. Every installation includes mounting and balancing and comes with a 2 year/24-month warranty. Depending on the tire size, the installation cost runs from $20 - $35 per wheel. To schedule a tire service at one of our Clinics near you, call us 866-702-8050 today.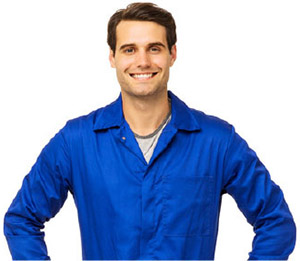 Schedule Tire Repair
NEAREST TIRE REPAIR LOCATION