Once it is time to install new tires on your car or truck, you need to use a professional tire service like one of the Wiygul Automotive Clinics here in Virginia for your needs. Each of our Clinics maintains a large tire inventory in multiple sizes and tread types for each major automobile brand available in the U.S.
All tire installations and other services at Wiygul Clinics come with a 2 year/24-month warranty. All Clinics use only quality, name-brand tires for each auto that rolls into our business. Wiygul does this so that our customers have the best brands available, and not to justify a higher price. This is why BFGoodrich tires are not only one of the most popular brands with our Herndon, VA customers, but also one of the most reliable.
After its beginning in 1870; BFGoodrich soon became the preferred tire for Winton Motor Carriages. In 1903, when a Winton auto made the first U.S., cross-country drive, it was on BFGoodrich tires. Closer to today, the company was selected as the first Department of Transportation approved street tire (the Radial T/A) into professional automobile racing.
Since that first race, drivers have won victories at the Daytona and Le Mans 24 Hours competitions with BFGoodrich. The technological knowledge and skill that helped win those trophies now go into each BFGoodrich tire we install on every Herndon, VA car and truck. Included in the model lines we offer are the Radial and Advantage T/A lines.
The Radial T/A is an all-season tire designed for light trucks, muscle cars, and street racers. Features of this wide profile, classic-looking tire include superb lateral stability and unique tread block phasing. The raised white lettering and enhanced black sidewall make it a tire that not only handles well but also draws the eye and compliments every car or truck that rides on them.
Other benefits include low road noise that compliments the tire when operating at high performance. The Radial T/A also provides superb performance on wet surfaces and wears evenly over its life.
The Advantage T/A Sport carries a 60,000-mile limited treadwear warranty on both its H & V rated models. The T rated model has a 70,000-mile limited treadwear warranty. Features include a continuous center rib and silica infused tread compounds. Along with its Aqua-Flume, curvilinear groove network, these features deliver an amazing grip on the road year-round.
No matter which line of BFGoodrich tires you select for your Herndon, VA auto, Wiygul Automotive can install them. If you bring in tires purchased elsewhere, we can install those too. Every installation includes mounting and balancing. Depending on the size of the tire, cost run from $20 - $35 per wheel. If you have any questions or want to schedule a tire service at one of our Clinics, call 866-702-8050 today.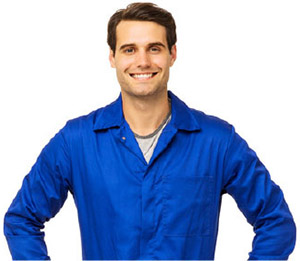 Schedule Tire Repair
NEAREST TIRE REPAIR LOCATION