Time for new winter or all-season tires? If you are uncertain where to begin looking, start with a professional tire service company like Wiygul Automotive. Each of our Clinics maintains an expansive tire inventory in multiple sizes and tread designs for every car, SUV, and truck manufacturer model driving in the U.S. today.
That means Wiygul can offer quality, name-brand tires for every vehicle that rolls into our Clinics. We do it to provide our customers with the best brands on the market, and not to justify handing them a higher bill. That is why Waldorf, MD automobile owners make BFGoodrich tires their choice and one of the most popular brands we sell.
Soon after BFGoodrich opened its doors in 1870; it became the preferred tire for Winton Motor Carriages. In 1903, using BFGoodrich tires, one of their automobiles made the first, cross-country drive across the U.S. Years later, their Radial T/A was the first street tire Department of Transportation approved for professional auto racing.
Since that first race, drivers continue to win victories with BFGoodrich. The knowledge and skill that helped win multiple competitions at the Daytona and Le Mans 24 Hours events now go into the same BFGoodrich tires we install on every Waldorf, MD vehicle. Included in the model lines we offer are the Radial and Advantage T/A lines.
The Radial T/A Spec is an all-season, passenger car tire designed for high performance on today's muscle cars. Features include enhanced black sidewall styling that yells 'Speed!' even when parked at the curb. Its tread block phasing and variable groove angle geometry provide excellent steering response and lateral stability.
Further benefits include exceptional traction on wet pavement, low road noise even at speeds of up to 118 MPH, and the BFGoodrich Standard Limited Warranty.
The standard Advantage T/A is a superb, all-season tire designed for passenger cars. Features of this model include the new g-Grip interlocking sipe technology to assist with traction. Combined with multiple, deep, wide circumferential grooves and BFGoodrich's all-season tread compound, this tire grabs the road and hangs on in any weather.
Each Advantage T/A tire (H/V speed rating) comes with a 60,000-mile limited treadwear warranty, and the T speed rating comes with a 75,000-mile limited treadwear warranty. Both also have the BFGoodrich Standard Limited Warranty.
No matter which BFGoodrich tires you select for your Waldorf, MD auto, Wiygul Automotive can install them. If you bring in a set of tires purchased from another dealer or online, we can install those as well. Every installation comes with a 2 year/24-month warranty and includes mounting and balancing. Depending on the tire size, installation costs run from $20 - $35 per wheel. To schedule a tire service at one of our Clinics near you, call our office at 866-702-8050 today.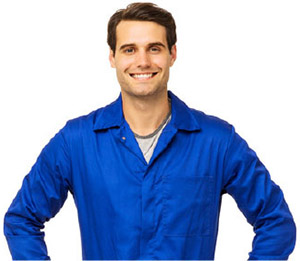 Schedule Tire Repair
NEAREST TIRE REPAIR LOCATION