Regardless of which car, SUV, or truck you drive, you need more distance for safe braking and to avoid losing traction and sliding on icy and snowy roads. Wiygul Automotive wants to help keep our customers and their families safe this winter. Tires are important for traction, but to avoid sliding into the vehicle in front of you, and sliding into other autos, trash cans, and curbs, a good set of brakes and brake pads is a must.
Each of our Clinics recommends an annual brake inspection for every auto, but a second one as winter begins good preventive maintenance. Wiygul Automotive mechanics start every brake pad installation for a Clinton, MD vehicle with a thorough inspection.
First, our mechanics remove the tires from your auto and check the brake rotors. Even new pads some wear, but if they are heavily pitted or show deep grooves, then we recommend replacement.
Now, they remove the brake calipers and pads for inspection. If there is physical damage, our mechanics replace them with quality parts like AC Delco. If there is no damage, they clean the calipers with a metal brush to scrape off any dirt or rust to maintain clean contact with the brake pads.
Our mechanics next measure the thickness of the brake pads to see if they are still safe for your auto. If the pads are worn thin, they remove and replace them with ADVICS, Centric or other brand-name pads.
Before inserting the new pads, mechanics apply an 'anti-seize' lubricant to both sides to improve contact with the calipers. They apply a thin layer of paste on top of the lubricant that reduces the squeaking noise often heard with new brake pads. It also resists the effects of water and road salt when it splashes onto the brake assembly.
Finally, our mechanics reassemble everything. The new, treated brake pads go back into the calipers. Once in place, they insert them back onto the wheels. The rotors go on next, and mechanics then reinstall the tires to finish the brake pad installation on your Clinton, MD auto.
To help keep you safe this winter, Wiygul Automotive also offers these services to augment our brake pad installations:
Resurface or Replace Brake Rotors
Brake Caliper Replacement
Wheel Speed Sensor Repair
Brake Hose Replacement
ABS Actuator & Pump Service
Brake Line Replacement
ABS Brake Repair
No matter when you had your last brake inspection or service, it is important to stay alert, especially when driving over or under area bridges and overpasses. They freeze first and usually thaw last. Roads under them remain icy longer since they remain in shadow and not exposed to sunlight. Make certain your auto is ready this winter, and call Wiygul Automotive today at 866-702-8050 to schedule a brake pad installation or another service for your Clinton, MD vehicle.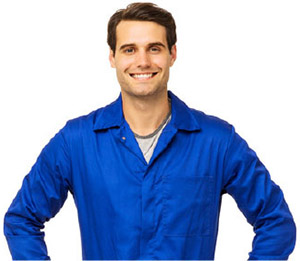 Schedule Brake Repair
NEAREST BRAKE REPAIR LOCATION