Wiygul Automotive Clinics want to help keep you and your family stay safe on winter roads. Regardless of which type of vehicle you operate, everyone needs additional space to brake, with no loss of traction safely. While a good set of tires is important, avoiding plowing into other rails, curbs, and other autos, every vehicle also needs a good set of brake pads.
Each of our Clinics starts each brake pad installation in Waldorf, MD with a complete inspection. Wiygul recommends an annual brake check for every vehicle, but an additional check before driving on icy roads is never a bad idea. Our technicians remove the tires and then remove and check the brake rotors. Minor wear, even for new pads, is normal but if the surfaces are found to be very rough or deeply grooved, our technicians recommend replacement.
Now, they remove the brake assembly for examination. Technicians take out the pads and first look at the calipers to ensure there is no physical damage. If there is none, they clean the caliper surfaces with a metal brush to provide a smooth, clean surface where each caliper makes contact with the brake pads.
Wiygul technicians then measure the brake pad thickness to be certain each one is still safe to use on your car or truck. If they find any of them too thin, technicians replace them with Brembo, Centric, or other quality, name brand brake pads. Before placing them into the calipers, technicians apply an 'anti-seize' lubricant to both sides of the new pads for better braking contact. They next apply a thin layer of 'anti-squeal' paste to reduce brake noise. It also protects brake pads against the effects of driving through puddles of water and road salt.
Our technicians then insert the brake pads into the calipers and then reattach the complete brake assembly. Finally, they replace the rotors and reinstall the tires to finish the brake pad installation for your Waldorf, MD auto.
To complement each brake pad installation, all Wiygul Automotive Clinics offer these services for Waldorf, MD auto owners:
Resurface or Replace Brake Rotors
Brake Caliper Replacement
ABS Actuator & Pump Service
ABS Brake Repair
Brake Hose Replacement
Brake Line Replacement
Wheel Speed Sensor Repair
Even with a full brake inspection and service at one of our Clinics, Wiygul encourages every driver to stay alert this season, especially when driving over or under bridges. They are nearly always the first places to freeze and the last to thaw. Roads under bridges often remain icy longer as well, thanks to being in shadow rather than out in the sunlight. To schedule a brake pad installation or another service for your Waldorf, MD auto, call Wiygul Automotive at 866-702-8050 today and allow us to ensure your car, SUV, or truck is ready to for winter driving.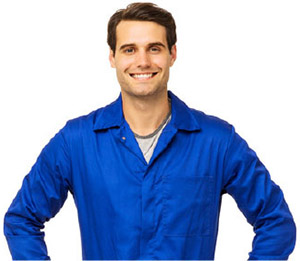 Schedule Brake Repair
NEAREST BRAKE REPAIR LOCATION