Is it time to re-tire? No, not to retire, but to get a new set of tires for your trusty car, truck, or van? If so, we've got you covered. We carry a full line of Kelly tires in Waldorf, MD, and if we don't have a particular model in stock, we can have it delivered to our shop, put the new set on for you, recycle the old ones, and make sure they're balanced, ensuring you a long, smooth ride.
Haven't heard, or given much thought to the Kelly brand? If not, you're not alone, but you should know that they're an American company and part of the Goodyear family, so you know you're getting great quality at a fair price. In fact, Kelly tires in Waldorf, MD are aimed at the value segment of the market, offering great performance at a surprisingly modest price, making them an exceptional choice.
Don't think you'll have to sacrifice on selection either. You can find award-winning Kelly tires in Waldorf, MD to meet every need or use case, so it comes down to what kind of vehicle you have and what driving conditions you most commonly face.
Here are a few details about tires that most people aren't aware of, to help you make the best choice for you:
You've probably seen some tires bearing the designation of 'AT'. That stands for All-Terrain, and these types of tires are great for people who find themselves driving on a wide range of surfaces. They're ideally suited to light trucks and SUVs.
Another common tire designation is 'A/S' which stands for All Season. These tires offer a smoother ride, and are best suited to passenger vehicles traveling mostly on city streets. When you compare the treads of A/S tires to AT tires, you'll see some obvious differences, with AT treads being deeper and better able to find purchase on rugged, uneven terrain.
Of course, this just scratches the surface. When you dig more deeply into the types of tires available, from Kelly or any other brand, you'll find a dizzying array of options to choose from. There are hybrid tires that combine the best elements of all season and all terrain tires, touring tires that offer an exceptionally smooth ride, and tires that are specifically geared for use during the winter months when you're likely to encounter snow and ice.
While not everyone can afford to purchase a separate set of tires and have them swapped out specifically for the winter months, if it's within your budget to do so, it's something we highly recommend.
Whatever your needs are, and whatever your budget is, when it's time to invest in a new set of tires, there's just one place to come. We'll help you find the right tires for your vehicle at a price you can afford. Call or stop by our shop today.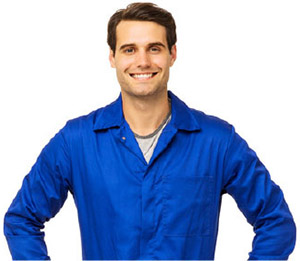 Schedule Tire Installation
NEAREST TIRE INSTALLATION LOCATION