In Alexandria, VA, brake rotor replacement is an essential part of your car's health. The brake system is complex. All the parts need to be in tip-top shape to safely bring your car to a stop.
Your rotor is just one of many components in the complicated system that brings your car to a stop when you push the brake pedal. To keep you safe, all of them need to work together seamlessly. Each time you use your brake, it creates a great deal of stress on the parts of the brake system. The result is wear and tear, and the need for eventual replacement.
That's why the team here at Wiygul Automotive Clinic recommends that you get a brake inspection at least once a year. Notice that your car is acting differently when you hit the brake pedal? That might mean a squishy feel, vibrating, noises, or problems stopping. Bring it in right away. These warning signs shouldn't be ignored.
Wiygul offers a free visual brake inspection. One of our experienced team of ASE-certified mechanics will check your brakes and make recommendations. He will let you know what type of work needs to be done, and how much it will cost. We encourage you to ask questions and express your concerns. We're here to help.
Beside brake rotor replacement in Alexandria, VA, Wiygul technicians handle all types of brake issues, including:
Rotors and pads
Calipers Hoses
ABS brakes, actuators and pumps
Wheel speed sensors and brake lines
For over 40 years, Wiygul has been helping drivers just like you. We take pride in keeping you safely on the road. We are known for excellent work at a fair price. We recommend that you keep up with scheduled maintenance and annual inspections. In the long run, it saves you money and extends the life of your car.
To make car repair work affordable, we have coupons on our website each month. Sign up for our email list to get alerted to new deals. You can save even more money with the Wiygul4Life program and our VIP club. We offer 100-day financing, which involves no credit check and charges no interest.
We are a full-service auto repair shop. We handle it all, whatever your vehicle needs to stay safely on the road, including repair, installation, and scheduled maintenance. That includes tires and alignment, heating and cooling, emissions inspections, safety inspections, all types of engine work, and more.
We want to make it easy to get your car worked on. We offer free concierge service and a free shuttle. When you wait in our shop lounge, you can use our free Wi-Fi.
Call Wiygul Automotive Clinic today for a free estimate for brake rotor replacement in Alexandria, VA.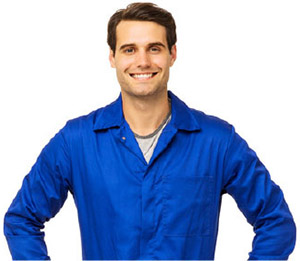 Schedule Brake Repair
NEAREST BRAKE REPAIR LOCATION