In Burke, VA, Firestone tires can keep you safe all year round, in all types of weather and road conditions. The team here at Wiygul Automotive Clinic recommends Firestone because of its reputation for dependability, safety and performance.
You need tires that match your vehicle requirements, driving style and budget. With so many brands and models on the market, finding the right match can be hard. Wiygul can help. Our trained tire technicians have the hands-on experience and expertise to find the best fit possible.
The right tire improves your gas mileage, gives you a smoother ride and keeps you safer. It's not a matter of chance. It takes knowledge and research. So instead of guessing, trust the professionals at Wiygul. We will ask you questions to figure out exactly what you want from a tire. Some drivers are buying for speed and performance. Others are looking for safety and reliability.
If you drive for long stretches each day all through the year, you need a tire that handles snow, ice and slush. But if most of your driving consists of errands, you need a different type of tire.
You may not be sure if you even need new tires. We can help you decide. Bring your vehicle in and we'll check the tread and overall wear. You can trust our recommendations. We're proud of Wiygul's reputation for honesty and good service. We will give you clear, unbiased answers to your questions.
We carry a wide range of brands and styles, in addition to Firestone tires in Burke, VA. We are tire experts and can find the right choice for your budget. We understand that tire buying is expensive. Buying the wrong tire is just a waste of money. By working with our technicians, you can find the best match possible at a price you can afford.
Wiygul handles everything tire-related, including:
Sales
Installation
Rotation
Alignment
Flat tire repair
We are a full-service auto repair shop. We do whatever it takes to keep you safely on the road all year long. We handle engine repair, tune-ups and oil changes, mufflers and exhaust work, heating and cooling, brakes, safety and emission inspections, and more.
Wiygul offers competitive prices. Check out the coupons on our website each month. Sign up for our email list to get notified of new deals. We have 100-day financing with no interest and no credit check. To save even more, ask about our VIP club and Wiygul4Life program.
For your convenience, we have a free shuttle and free concierge service. In our waiting room we have free Wi-Fi.
Call Wiygul Automotive Clinic today for a free, no-obligation quote for Firestone tires in Burke, VA.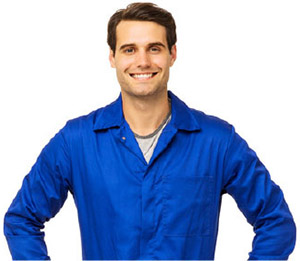 Schedule Tire Repair
NEAREST TIRE REPAIR LOCATION