Good tires are essential for safe driving in the local area. With our varied roads and weather conditions, you are only as safe as your tires. That's why the experts here at Wiygul Automotive Clinic recommend Firestone tires to drivers in Waldorf, MD.
Firestone has been in the tire business for over a hundred years. They manufacture a wide range of styles to fit the needs of all types of drivers. Whether your vehicle is a minivan, sedan, SUV or pickup, Firestone has a tire that will help you stay safe on the road.
Choosing the right tire for your driving needs and budget can be confusing. The team at Wiygul is here to help. We have years of experience selling, installing and repairing tires from a variety of manufacturers. Each of our technicians is fully trained and ready to answer your questions.
You need to match the tire you buy to your driving style. If you take your kids to school and soccer practice, your needs are different from a driver who travels long distances every day. If you need to drive through snow, ice and slush, it is essential you get a tire that can handle it.
The team here at Wiygul will help you find the right tire from our wide selection, including Firestone tires in our Waldorf, MD, automotive clinic. We work with a variety of budgets to fit the best tires to your vehicle. We want to keep you safe!
Investing in good tires is a driving necessity. We understand that it's not cheap. But if you want to stay safe, get good mileage, and reliably get to your destination day after day, all year long, you need the right tires.
We can check your tread so you know if your current tires are still safe. We can explain the different types of tires available, and for what types of driving they are most suitable. It is essential that you get the right match. Otherwise you are just wasting money.
The tire experts at Wiygul handle it all, including:
Tire sales
Tire installation
Alignment
Flat tire repair
Rotation
We are a full-service auto repair shop. Beside tires, we handle engine repair, heating and cooling issues, brake work, muffler and exhaust, oil changes, safety and emission inspections, and more. We are proud of our reputation for excellent service at a fair price.
We have coupons each month on our website. Sign up for our email list so we can alert you to new deals. We offer 100-day financing, no credit check and no interest. To save even more, ask about our VIP program and Wiygul4Life.
Call Wiygul Automotive Clinic today for a free quote for Firestone tires in Waldorf, MD.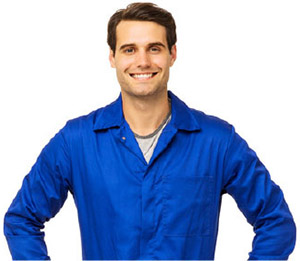 Schedule Tire Repair
NEAREST TIRE REPAIR LOCATION