For new tires on your Waldorf, MD vehicle, bring it to Wiygul Automotive Clinic for the best price on Yokohama Tires and have them installed by one of the most experienced service operations in Maryland. In 1917, Yokohama Rubber began operation as a small tire company. In a few years, it quickly grew into one of the biggest manufacturers in Asia. Soon after that, Yokohama Tire quickly expanded into Europe and eventually became the first Japanese tire company given ISO9001 certification for use in North America.
With over 100 years in business, Yokohama Tire is now recognized worldwide for its success in manufacturing, design, development, installation, and all other tire related services. A few years ago, that success translated into being selected as the official racing tire by the Porsche GT3 Cup Challenge. Every car on the GT3 track drives only on the ADVAN ENV R2 high-performance tire.
Yokohama Tire now has an extensive product line that Wiygul Automotive can recommend for every type of truck or car driving around Waldorf, MD today. These are two of the models our Clinics carry from the GEOLANDAR and BLUEARTH production lines:
The GEOLANDAR A/T+II is an all-season, all-terrain, passenger tire for light trucks and SUVs. Features of the Yokohama GEOLANDAR A/T+II include a combination of deeper center grooves and multi-step grooves. It contains a high-contact center block and long-curved shoulder blocks.
Benefits of the GEOLANDAR A/T+II features are improved traction and high-speed stability for longer tread life and reduced noise while driving. They also increase the surface area of the groove where it meets the road for superior grip, even on wet surfaces. The shoulder blocks improve stability and on-road cornering as well as enhance steering response which results in a more even tread wear on the shoulders.
The BLUEARTH (AE01) is for automobile owners who want to reduce their fuel costs. The AE01 Eco-tire provides a quiet ride for small-to-medium cars and a tight grip on rain and snow covered roads. Features include a blend of Orange Oil and Silica Nano rubber compounds and a combination of dolphin and wide grooves.
Benefits of the AE01, along with better road grip, are a tire that is lighter than many others on the market today which helps reduce fuel consumption. The AE01 also provides for better handling in wet conditions.
All GEOLANDAR and BLUEARTH tires come with the standard limited warranty for Yokohama passenger car and light truck tires.
Wiygul is pleased to offer high quality, Yokohama Tires for your Waldorf, MD vehicles. If you need a full set of four replacement tires, a blowout replacement or only need installation for tires already purchased, call us at 866-702-8050. We can help you schedule a tire service at the Automotive Clinic nearest to you. .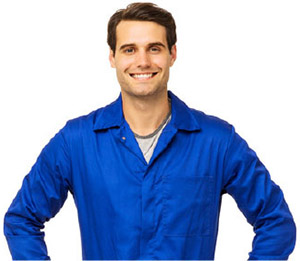 Schedule Tire Installation
NEAREST TIRE INSTALLATION LOCATION