When your Clinton, MD truck or car needs new tires, Wiygul Automotive Clinics carry Yokohama Tires at competitive costs along with one of the most reliable tire service operations in Maryland. The Yokohama Rubber Company was created in 1917 and quickly became one of the most reliable tire companies in Asia. It soon expanded into Europe and was the first tire company in Japan granted ISO9001 certification in North America.
Now, after 100 years in business, Yokohama is recognized everywhere for its success in tire manufacturing and related services such as design, installation, and product development. The company was recently selected by the Porsche GT3 Cup Challenge to be its official racing tire thanks to their amazing history in automotive and other sports racing. Every car on the GT3 track now races on Yokohama's high-performance ADVAN ENV R2 tires.
Taking information from racing and its other experiences in a century of operation, Yokohama developed an extensive number of tire lines used now on virtually every type of vehicle traveling on Clinton, MD roads today. These are two of the models Wiygul Automotive carries from the AVID and ADVAN product lines:
The AVID ENVIGOR ZPS is a Yokohama all-season high-performance passenger car tire. Features include the ZPS™ Run-flat Technology, Unibloc design shoulders, and a tapered center rib. It also comes with angled groove walls and adaptive 3D sipes, optimized contact patch, groove-in-groove technology, silica compound construction, and a six-pitch tread variation.
Benefits of the ENVIGOR ZPS features include enhanced body stiffness for improved handling in all road conditions with the grooving to maintain better traction on ice, rain, or snow. They also increase drivability at lower air pressure and maximize road contact which reduces uneven wear. The silica compound and tread variation reduce rolling resistance for improved fuel efficiency and a much quieter ride for the driver and passengers.
The ADVAN NEOVA AD08R is a Yokohama Summer high-performance passenger car tire. Features of the NEOVA AD08R include the MS Compound 2R, which combines the company's best of racing and science research. The shoulders are a Unibloc design with Hydroarc channels.
Benefits of the features include greater sidewall stiffness for better handling and road performance. The extra-wide shoulder design increases the amount of rubber-to-road contact which improves lateral stability when cornering at high speeds. The channels provide greater grip on roads in wet conditions.
All AVID and ADVAN tires come with the Yokohama standard limited warranty for passenger car and light truck tires.
Wiygul Automotive is proud to offer Yokohama Tires as one of the highest quality tires for your Clinton, MD truck or car. If you need a new set of tires or a single replacement for your vehicle, or have already purchased a set of Yokohamas and need installation, call us at 866-702-8050 to find the Clinic nearest you and schedule a service appointment.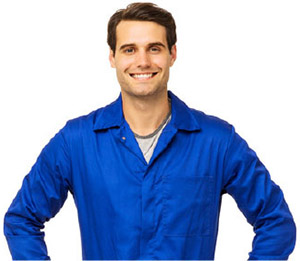 Schedule Tire Installation
NEAREST TIRE INSTALLATION LOCATION