When you need new tires for your Alexandria, VA automobile, Wiygul Automotive offers Yokohama Tires at some of the most competitive prices with the most reliable service in Virginia.
The Yokohama Rubber Company was founded in 1917 and quickly grew into a reliable, recognized company throughout Asia and then expanded quickly into Europe. It was the first Japanese tire manufacturer to be granted ISO9001 certification here in North America thanks to not just its success in manufacturing, but also in design, development, installation, and other tire-related services.
Thanks to their excellent history in racing and other automotive sports, Yokohama was recently selected as the official tire of the Porsche GT3 Cup Challenge. Every car on the track raced with the ADVAN ENV R2 tire. Over the years, they used the information gathered from this and other races to develop an extensive set of product lines that cover everything on Alexandria, VA streets from passenger cars to construction vehicles.
These are a few of the models Wiygul Automotive carries from the A DRIVE, A008, and ADVAN product lines:
The A DRIVE R1 (AR01) is Yokohama's Entry Level Sports Performance Tire. It has an aggressive, stylish low profile which provides good value and performance for turbos and some larger sports sedan models.
Among the features of the AR01 are large tread blocks, square shoulders, directional tread design, and a continuous center rib. The benefits from these features include reduced tread squirm for better cornering, sharper handling, and quickly changing direction while providing improved straight-line stability.
The A008P (70 SERIES) is a Yokohama High-Performance Tire for a broad range of passenger cars. Features of the 70 SERIES include an advanced high-grip tread compound with a straight groove tread design and asymmetrical tread profile. It carries an H rating, making it rock steady up to 130 MPH.
Benefits of the 70 SERIES for driver includes a superior grip on the road thanks to the tread compound and profile which also helps resist heat build-up during high-speed driving. The groove design superbly channels water for improved traction while the round inside shoulder and square outside shoulder help to increase the overall turning force.
The ADVAN S.T. is one of Yokohama's ultra-high performance Summer tires. Its features include W-shaped multidirectional grooves, steel belts, and a solid center rib. The body is a newly developed silica compound with large shoulder blocks. Select sizes also have steel sidewall reinforcement and a reinforced load index.
Benefits of the ADVAN S.T. include exceptional, responsive steering with improved traction and enhanced rigidity thanks to the steel belts and a center rib. The grooves expel water very efficiently which further improves traction on wet roads.
Yokohama Tires are some of the safest on Alexandria, VA streets and highways. If you require a new set for your vehicle, or have purchased tires somewhere else and need installation, call 866-702-8050 to find the Wiygul Automotive Clinic nearest you.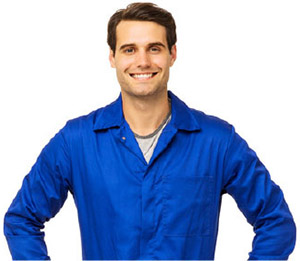 Schedule Tire Installation
NEAREST TIRE INSTALLATION LOCATION