When installing a new set of tires or only replacing a spare after an emergency, make Cooper Tires the preferred brand for your Burke, VA car, SUV, or truck. With over 100 years in the tire industry, Cooper is one of the premier brands we carry at Wiygul Automotive Clinics.
John F. Schaefer and Claude E. Hart founded the company in 1914 as a producer of tire cement, patches, and repair kits. In 1915, they purchased The Giant Tire & Rubber Company of Akron, Ohio, a specialist in rebuilding tires, and moved the operation to Findlay, Ohio in 1917.
In 1920, Ira J. Cooper became a director for the growing company and helped continue that growth for the next 20 years by expanding sales and developing new markets for its products. He also helped redirect those efforts to wartime production after the U.S. entered WWII in 1941. Five years later, the company adopted Ira's name to become The Cooper Tire & Rubber Company.
Wiygul Automotive is proud to offer an extensive number of products from Cooper Tires for our Burke, VA customers. Among those product lines, we offer the Grand Touring and Discoverer models.
The CS5 Grand Touring model is an all-season tire perfect for passenger cars and minivans. Features of the CS5 include four wide circumferential grooves, their registered Wear Square® visual wear indicator along with coupled tread elements, and 3D Micro-Gauge™ siping. It is M+S Rated and carries the T-Rated, 80,000 mile/130,000 km Treadwear Limited Protection Warranty. Each CS5 also comes with a free 45-day road test.
Benefits of the Cooper CS5 tire features include increased hydroplane resistance and full depth and variable sipe density to help maintain stability and traction on wet roads. The Wear Square® allows you to quickly see the approximate tread life remaining on your tires and the coupled tread elements support tread block stability for precise handling.
The Cooper Discoverer A/TW tire is a favorite all-season, all-terrain model designed for light, passenger trucks and SUVs. Features of the A/TW include Chevron-design, self-cleaning grooves with full length, full depth micro-gauge™ corrugated sipes. It is a Snowgroove 2.0, with twin tire bars and is both Severe Weather and M+S Rated. Each A/TW comes with the Cooper Tire Standard Limited Warranty and their 50,000 Mile Treadwear Protection.
Benefits of the Cooper A/TW features include increased aggressive offsets for improved snow and loose surface traction. They also maintain a premium look while increasing performance on all terrain. The Snowgroove 2.0 design increases surface area contact, forcing snow through the tire grooves for increased tread life and a much quieter ride for the driver and passengers.
If you need to replace a worn down spare or require a new set of four tires, make Cooper Tires the choice for your Burke, VA SUV, car, or truck. Call Wiygul Automotive at 866-702-8050 to speak to one of our personnel and schedule a visit at the Clinic nearest you.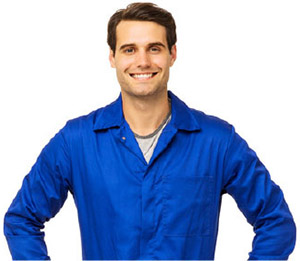 Schedule Tire Installation
NEAREST TIRE INSTALLATION LOCATION