If you require a new set of tires or only need to replace a spare tire, make Cooper Tires your first choice for your Reston, VA vehicle. With over 100 years of providing superior products and service in the tire industry, Cooper is one of our premier brands in stock at every Wiygul Automotive Clinic.
In 1914, two brothers-in-law, John F. Schaefer, and Claude E. Hart founded the company to produce tire repair kits, patches, and cement. The next year, Schaefer and Hart purchased The Giant Tire & Rubber Company of Akron, Ohio, a specialist agency which rebuilt tires and moved the entire operation to Findlay, Ohio in 1917.
Three years later, Ira J. Cooper became a director with The Giant Tire & Rubber Company and helped increase growth for the next two decades through expansion of sales and new markets development for their products. Ira was instrumental in redirecting output for wartime production after the U.S. entered WWII in 1941. Five years later, the company adopted his name to become The Cooper Tire & Rubber Company.
Wiygul Automotive proudly maintains an extensive inventory of Cooper Tires for our Reston, VA clients. Among the product lines, we offer the STARFIRE and LIFELINER models.
The Starfire RS-C is an All-Season tire designed for high-performance passenger cars. Features of the RS-C include four wide circumferential grooves, a solid center rib, and a computer designed variable pitch tread. Sealing these features together is Cooper Tires' Special Nylon Overwrap Strip Technology.
Benefits of the RS-C features include excellent traction and handling on dry and wet surfaces, excellent water evacuation in the footprint, and long-wearing properties for a superb value. The variable pitch tread provides for an incredibly smooth ride with very responsive handling in any season and weather condition. The feature package also results in improved stability for a very quiet ride for driver and passengers, even at highway speeds.
The Lifeliner GLS is an All-Season Touring tire perfect for passenger cars and minivans. Its features include four circumferential grooves, a notched center rib, and shoulder slotting. It is M+S Rated and comes with Cooper Tire's standard limited warranty and carries the 65,000 mile/105,000 km Treadwear Protection (T-Rated).
Benefits of the GLS features allow it to effectively propel water away from the tire tread contact area which helps to provide an incredible level of all-weather traction and increases even tread wear to extend the life of the tire no matter the season.
If you need to replace an old spare or are looking for a new set of tires, consider Cooper Tires to help keep your Reston, VA car, SUV, or truck rolling down our roads and highways. Call Wiygul Automotive at 866-702-8050 to speak to one of our operators and schedule an appointment at the Clinic nearest you.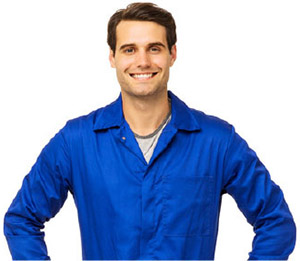 Schedule Tire Installation
NEAREST TIRE INSTALLATION LOCATION