Looking for a place to have your vehicle safety inspection performed in Reston, VA? We've got you covered. We're a locally owned and operated company with more than sixty years of experience. You won't find more experienced mechanics anywhere.
Our comprehensive vehicle safety inspection in Reston, VA includes checks of your:
Brakes (including your parking brake)
Headlights and all other lights on your vehicle
Mirrors
Horn
Air bag and your air bag readiness light
Doors at the right and left side of the driver's seat
Fuel system
Floor plan
Windshield and other glass
Windshield wipers and defroster
Exhaust system
Signaling device
Steering and suspension
Tires, wheels and rims
Rear license plate
Hood and the area under it
Air pollution control system on vehicles produced after 1972
Driver's seat
And seat belts
If there's a problem and for some reason, your ride fails its vehicle safety inspection in Reston, VA, we've got you covered on that front too. Given the vast range of services we offer, odds are excellent that we can fix the problem, re-test your vehicle and get that new sticker on your windshield.
Of course, we do more than just perform annual vehicle inspections, so if you're looking for a great mechanic to keep your car in top condition for the entire time you own it, we'd love it if you'd consider giving us your business and we'll work hard to exceed your expectations at every turn.
We've even developed our very own VIP program for select customers. If you decide to enroll in our VIP program, you'll get a raft of free services, including:
Free 19-point oil changes
A trio of free tire rotations
Free state inspections
A free battery test
Belt, hose, and brake inspections
A free suspension check
And a free road trip evaluation so you can travel with confidence
You also get generous discounts on many of the other great services we offer, including a discount on your next VIP card.
We service all major makes and models of vehicles, and our talented staff is capable of handling just about any problem you might have, including:
Auto Air Conditioning Repair
Battery Replacement
Belt and Hose Replacement
Brake Repair
Car Heater Repair
Cooling System Replacement
Driveline Repair
Engine Repair
Flat Tire Repair
Headlight Restoration
Muffler and Exhaust Repair
Oil Change Service
New Tire Installation
Tire Rotation
Transmission Repair
General Tune Ups
Wheel Alignments
Windshield Wiper Blade replacement
And more!
Best of all, we work hard to make auto repair as easy and hassle free as we possibly can, which is why we offer high value extras like free concierge service, a free shuttle, free flat tire repair, free Wi-Fi at all our locations and generous financing terms.
If you even suspect you're having a problem with your vehicle, don't delay, give us a call or stop by one of our locations today.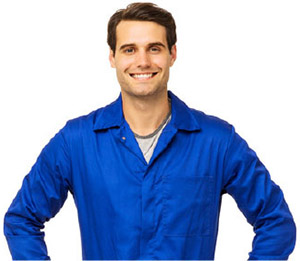 Schedule Vehicle Inspection
NEAREST INSPECTION LOCATION