Is it time for your annual vehicle safety inspection in Fort Washington, MD? If so, don't put it off. It's one of those small details that's easy to forget, so make sure to make time for it while you're thinking about it. Just drive down to our shop and we'll get it taken care of for you.
Be aware that the total inspection time runs about an hour and a half and there may be a wait, although you can minimize that by coming in during the middle two weeks of any month, when tend to see fewer people coming in for inspections.
When you arrive, we'll pull your vehicle into the bay and give it a thorough, end-to-end inspection that, for vehicles weighing less than 10,000 pounds, includes checking your:
Exhaust system
Bumpers
Fenders
Lights
Electrical system
Mirrors
The glazing on your windows
Wipers
Hood and catches
Steering system
Wheel alignment Suspension
Brake system
Wheels & tires
Fuel system
Door handle latches
Floor and trunk pans
Speedometer/odometer
Driver seat
Safety belts
Motor mounts
Gear shift indicator
Universal and CV joints
And Emissions equipment
If we find a problem and for any reason, your ride fails its vehicle safety inspection in Fort Washington, MD, in the overwhelming majority of cases, we'll be able to fix the problem, re-test your vehicle and get that new sticker on your windshield in no time.
Did you know we also perform motorcycle inspections? We do, so if you've got one, you can bring that by too. The state of Maryland's vehicle safety inspection requirements in Fort Washington, MD are somewhat different for motorcycles, so in that case, we'll be checking your:
Speedometer/odometer
Body – including the seat, engine mounts, stand, chain & guard, and fenders
Passenger items
Windshield
Mirrors
Electrical system
Lights
Exhaust system
Fuel system
Wheels/tires
Brake system
Frame
And Steering system
We also perform annual inspections on vehicles weighing more than 10,000 pounds and trailers, so whatever you're driving, we've got you covered.
Of course, we do a lot more than simply perform vehicle inspections. We're a full-service auto repair company offering a wide range of repairs. We can handle everything from simple windshield wiper replacements to engine and transmission repair and pretty much everything in-between, so if you even suspect you're having a problem with your trusty vehicle and want to keep it in top condition, we're happy to help.
Since the day we first opened our doors, we've built our reputation by exceeding the expectations of every customer we serve and we'd love to make you our next super satisfied customer. Call us today or stop by the shop and tell us what's going on with your vehicle. We'll take good care of you.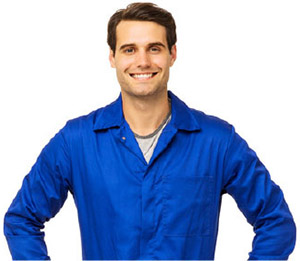 Schedule Inspection
NEAREST INSPECTION LOCATION