Are you casting about for a place to have this year's vehicle safety inspection performed in Clinton, MD? Nobody can match the skill of our mechanics, so when you get some free time, stop by our shop and let us take care of it for you.
From end to end, the process takes about an hour and a half, but not to worry, we've got free Wi-Fi available on the premises so you can catch up on the latest headlines or listen to your favorite music while you wait.
Our comprehensive service covers the following items on vehicles weighing less than 10,000 pounds
Steering system
Wheel alignment
Suspension Brake system
Wheels & tires
Fuel system
Exhaust system
Bumpers
Fenders
Lights
Electrical system
Mirrors
The glazing on your windows
Wipers
Your hood and catches
Door handle latches
Floor and trunk pans
Speedometer/odometer
Driver seat
Safety belts
Motor mounts
Gear shift indicator
Universal and CV joints
And Emissions equipment
We also perform vehicle safety inspection in Clinton, MD on motorcycles. Just bring your motorcycle to us and we'll check its:
Speedometer/odometer
Body – including the seat, engine mounts, stand, chain & guard, and fenders
Passenger items
Windshield
Mirrors
Electrical system
Lights
Exhaust system
Fuel system
Wheels/tires
Brake system
Frame
And Steering system
If you have a trailer, bring that in too. We'll check the following:
Hitches
Suspension
Brake system
Emergency brakes
Wheels/tires
Rear metal frame
Rear wheel flaps
Lights
Electrical system
And Fenders
Of course, we do a lot more than simply performing vehicle safety inspection in Clinton, MD. If your vehicle fails its inspection for any reason, we offer a full range of repair services and in the overwhelming majority of cases, we'll be able to fix the issue, re-test your vehicle and get you that new sticker so you're legal and ready to drive.
Here are just a few of the auto repair services we offer:
Auto Air Conditioning Repair
Battery Replacement
Belt and Hose Replacement
Brake Repair
Car Heater Repair
Cooling System Replacement
Driveline Repair
Engine Repair
Flat Tire Repair
Headlight Restoration
Muffler and Exhaust Repair
Oil Change Service
Suspension/Steering Repair
Tire Rotation and Wheel Alignment
Windshield Wiper Blade Replacements
And more!
In addition to that, we've created a VIP membership program for our customers, so if you like the service you're getting from us, it will provide you with tons of high value free services and offers generous discounts on many of the repair services we provide.
See, we want to do more than just put this year's sticker on your vehicle. We're happy to do that, of course, but we want to exceed your expectations to the point that you won't want to take your vehicle anywhere else for as long as you live in the area. Give us a call or stop by the shop today. We can't wait to see you.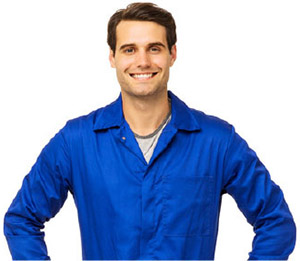 Schedule Inspection
NEAREST INSPECTION LOCATION