Is it time for your annual vehicle safety inspection in Burke, VA? If so, do it while you're thinking about it, because it's an easy detail to miss or overlook. Next time you're free, just pop by our shop and we'll get you taken care of.
You don't even need an appointment, though understand that depending on when you come to the shop, there might be a bit of a wait. Generally speaking, you'll experience shorter wait times if you come during the middle two weeks of any given month.
When we get your vehicle into the bay, we'll conduct a thorough inspection that exceeds the state of Virginia's current requirements and covers the following:
Brakes (including your parking brake)
Headlights and all other lights on your vehicle
Signaling device
Steering and suspension
Tires, wheels and rims
Mirrors
Horn
Air bag and your air bag readiness light
Doors at the right and left side of the driver's seat
Fuel system
Floor plan
Windshield and other glass
Windshield wipers and defroster
Exhaust system
Rear license plate
Hood and the area under it
Air pollution control system on vehicles produced after 1972
Driver's seat
And seat belts
If your car, truck or SUV fails its vehicle safety inspection in Burke, VA for any reason, we've got you covered. In the vast majority of cases, we'll be able to give you an estimate, fix the problems we find, re-test your vehicle and get that new sticker on your windshield!
We've been proudly serving the region for more than sixty years and you'll be hard-pressed to find an auto shop that offers more automotive services than we do. Here are just some of the ways we can help keep your vehicle in top condition:
Auto Air Conditioning Repair
Battery Replacement
Belt and Hose Replacement
Brake Repair
Car Heater Repair
Cooling System Replacement
Driveline Repair
Engine Repair
Flat Tire Repair
Headlight Restoration
Muffler and Exhaust Repair
Oil Change Service
New Tire Installation
Tire Rotation
Transmission Repair
General Tune Ups
Wheel Alignments
Windshield Wiper Blade replacement
And more!
As you can see, we go far beyond simple vehicle safety inspections in Burke, VA, but it gets even better. We've also created our very own VIP membership program which offers a variety of free services and generous discounts on many of the types of repairs we perform.
The bottom line is, whatever your needs are where your trusty vehicle is concerned, we've got you covered. Stop by our shop any time. We'll take good care of you.
We want to do more than just fix whatever current problem you're having, or put this year's inspection on your windshield. We're always happy to do those things, but what we really want is to exceed your expectations and become your auto repair company of choice for as long as you live in the area.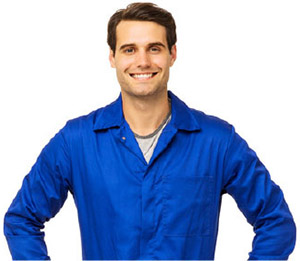 Schedule Inspection
NEAREST INSPECTION LOCATION