Are you overdue for a vehicle safety inspection in Alexandria, VA? If it's past time, we can certainly help with that. Just call to schedule your appointment and we'll get your vehicle in and get you taken care of. With more than sixty years in the business, few companies in the region can match our experience.
When you bring your vehicle to us, we'll check it over from top to bottom to make sure it meets or exceeds the state of Virginia's requirements. Our comprehensive vehicle safety inspection in Alexandria, VA includes checking your:
Brakes (including your parking brake)
Headlights and all other lights on your vehicle
Signaling device
Steering and suspension
Tires, wheels and rims
Mirrors
Horn
Air bag and your air bag readiness light
Doors at the right and left side of the driver's seat
Fuel system
Floor plan
Windshield and other glass
Windshield wipers and defroster
Exhaust system
Rear license plate
Hood and the area under it
Air pollution control system on vehicles produced after 1972
Driver's seat
And seat belts We'll even remove the old sticker before we put the new one on for you.
You don't even need an appointment although there might be a wait depending on when you arrive at our shop. For fastest service, try to schedule your visit to the location nearest you during the middle two weeks of each month.
Note that if our vehicle safety inspection service in Alexandria, VA reveals problems that cause you to fail inspection, we'll give you our professional recommendation and, in most cases, we'll be able to repair whatever's wrong and then re-inspect. Either way, you'll have your new sticker in no time!
Of course, we do a lot more than just safety inspections. Here are just a few of the many services we provide:
Auto Air Conditioning Repair
Battery Replacement
Belt and Hose Replacement
Brake Repair
Car Heater Repair
Cooling System Replacement
Driveline Repair
Engine Repair
Flat Tire Repair
Headlight Restoration
Muffler and Exhaust Repair
Oil Change Service
New Tire Installation
Tire Rotation
Transmission Repair
General Tune Ups
Wheel Alignments
Windshield Wiper Blade replacement
And more!
We service all major makes and models of vehicles, so odds are excellent that whatever you own, we've got you covered. If you're not sure, feel free to give us a call before you come in, or just stop by and let us take a look at what you're driving.
Best of all we offer two great incentive programs for our regular customers and the cars they love. Our Wiygul For Life program provides amazing protection for your car and our VIP Program gives you tons of great perks and free services. Give us a call today and let's talk about how we can help you.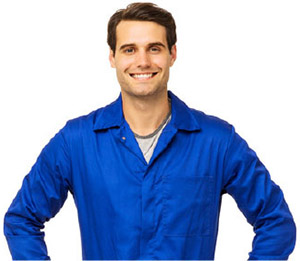 Schedule Inspection
NEAREST INSPECTION LOCATION