Let's talk about tires. Most people don't tend to think much about them until and unless there's a problem, and of course, when there is, they suddenly become incredibly important.
If you've recently realized that it's time for a new set, you're in luck! We've been proudly serving the area for more than six decades and we carry a full line of world-class Bridgestone tires in Reston, VA, so whatever your needs are, we've got you covered.
Not sure what you need? We can help with that too. Let's start by taking a moment to review the different types of Bridgestone tires available in Reston, VA so you can see what your options are:
All Season Tires – These are amazing, versatile tires, designed to perform well in a variety of driving conditions including wet roads and light winter driving. They're less adept at handling extreme driving conditions ice and deep snow, however.
Light/Medium Truck Tires are tires designed specifically to carry heavy loads. They place a premium on ruggedness and durability at the expense of a smoother, more comfortable ride.
Passenger Tires – These generally offer the best overall value, offering durability, expressed in relatively high mileage, with comfort. They're designed for use on surface streets and don't fare well off-road. Passenger tires come in two flavors: all-season and all-weather. All season tires are long lasting and provide a smooth ride. They offer good traction in both wet and dry conditions.
All weather tires are designed for year-round use and are more capable in terms of handling extreme weather conditions.
Touring Tires – Premium tires that offer longevity and a smooth ride. Most touring tires come with all-season tread, and as such, perform well in both wet and dry conditions.
Performance Tires – Designed to be used primarily on sports cars, these tires place a premium on handling and performance in both wet and dry conditions, but they do sacrifice a bit where comfort and a smooth ride is concerned.
Summer Tires – Optimized for hot weather conditions.
Winter Tires – Optimized for superior handling in icy and snowy conditions.
For some people, the information above raises as many questions as it answers and if that's the position you find yourself in, and you're still not sure what Bridgestone tires in Reston, VA are right for you, just give our office a call or stop by to see us. We'll be happy to answer any questions you might have and work with you to help zero in on which tire is the best fit for you, the vehicle you drive, and how you use it.
If you buy from us, we can also mount them for you and make sure they're properly balanced before you drive out of the parking lot so you'll enjoy nothing but safe, smooth travels ahead.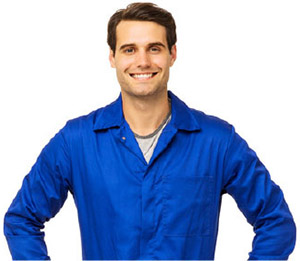 Schedule Tire Installation
NEAREST TIRE INSTALLATION LOCATION