Are you looking for a new set of Bridgestone tires in Herndon, VA because the treads on the ones you've got are getting a bit thin? If so, we can help! We're a locally owned and operated company in business in the area for more than sixty years and nobody knows more about automotive care than we do.
We offer a full line of Bridgestone tires in Herndon, VA, and if you want something we don't have in stock, we can get it in short order. The question is, what's the best tire for you? The answer is a lot more complicated than you might think.
The type and brand of tire you ultimately buy makes a considerable difference in terms of how they handle and what types of terrains they're best suited for. Do you do as much off-road driving as driving on surface streets? If so, you're looking at a very different tire than you would be if you drive exclusively on surface streets.
Are you looking for a tire that can handle the most extreme weather conditions imaginable? Again, that's a very different tire, so it really does matter.
With those things in mind, let's take a quick look at the brands of Bridgestone tires available in Herndon, VA to see if it helps narrow your search:
Blizzak – Bridgestone's Winter Tire
DriveGuard – An all-season tire specially engineered to allow you to drive up to fifty miles after a puncture or a complete loss of tire pressure.
Duelers – Another all-season tire, this one optimized for light trucks and SUV's, capable of handling a diverse range of driving conditions both on-road and off.
Duravis – The most rugged tire Bridgstone makes, this one is capable of standing up to just about anything. It was designed for commercial use.
Ecopa – Designed for small to medium-sized SUV, this tire offers all-weather tread, good longevity and low rolling resistance for enhanced fuel efficiency.
Potenza – A high performance all-season tire that comes standard on a number of sports coupes and sedans on the market today.
Turanza – Bridgestone's luxury tire offers exceptionally long life and a smooth ride. It is a solid performer on both wet and dry surface streets.
So, which of those sounds like the best fit for you? If you're still not sure, and if you've got some additional questions, just give us a call or stop by our shop the next time you're in the area. We'll be more than happy to answer any questions you might have and help guide you toward the perfect tire for you that fits your budget.
If you buy from us, we'll put them on for you and make sure they're balanced too, guaranteeing a smooth ride in your future.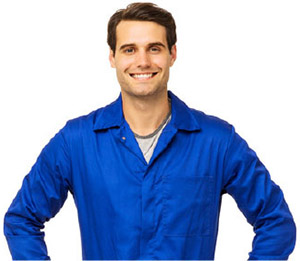 Schedule Tire Installation
NEAREST TIRE INSTALLATION LOCATION