We carry a full-line of Bridgestone tires in Burke, VA. To help you pick out your next set, we'll provide a quick overview of the company's tires in this piece. The company sells a number of different tire brands. We'll start by outlining the major ones:
Blizzak – Bridgestone's Winter Tire
DriveGuard – An all-season tire specially engineered to allow you to drive up to fifty miles after a puncture or a complete loss of tire pressure.
Duelers – Another all-season tire, this one optimized for light trucks and SUV's, capable of handling a diverse range of driving conditions both on-road and off.
Duravis – The most rugged tire Bridgstone makes, this one is capable of standing up to just about anything. It was designed for commercial use.
Ecopa – Designed for small to medium-sized SUV, this tire offers all-weather tread, good longevity and low rolling resistance for enhanced fuel efficiency.
Potenza – A high performance all-season tire that comes standard on a number of sports coupes and sedans on the market today.
Turanza – Bridgestone's luxury tire offers exceptionally long life and a smooth ride. It is a solid performer on both wet and dry surface streets.
If you already have a pretty good idea of what you want in a tire, the branding information might be enough to help make your decision. If not, let's take a look at the Bridgestone tires available in Burke, VA in another way; by type:
All Season Tires – versatile tires designed to perform well in a variety of driving conditions including wet roads and light winter driving. These tires are less adept at handling extreme driving conditions ice and deep snow.
Light/Medium Truck Tires are tires designed specifically to carry heavy loads. They place a premium on ruggedness and durability at the expense of a smoother, more comfortable ride.
Passenger Tires – These generally offer the best overall value, offering durability, expressed in relatively high mileage, with comfort. They're designed for use on surface streets and don't fare well off-road.
Passenger tires come in two flavors: all-season and all-weather. All season tires are long lasting and provide a smooth ride. They offer good traction in both wet and dry conditions. All weather tires are designed for year-round use and are more capable in terms of handling extreme weather conditions.
Touring Tires – Premium tires that offer longevity and a smooth ride. Most touring tires come with all-season tread, and as such, perform well in both wet and dry conditions.
Performance Tires – Designed to be used primarily on sports cars, these tires place a premium on handling and performance in both wet and dry conditions, but they do sacrifice a bit where comfort and a smooth ride is concerned.
Summer Tires – Optimized for hot weather conditions.
Winter Tires – Optimized for superior handling in icy and snowy conditions.
If you're still not sure which tire is right for you, we can help with that too. Just swing by our shop next time you're in the area and let's talk about the possibilities.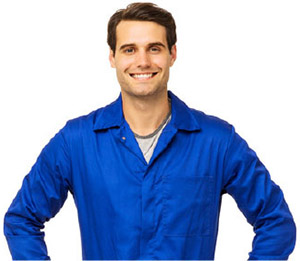 Schedule Inspection
NEAREST INSPECTION LOCATION