For a reliable, and affordable tire on your Burke, VA vehicle, Wiygul Automotive offers premiere names from South Korea's first tire company, Hankook Tires. The company expanded swiftly after its founding in 1941 and now has manufacturing plants in South Korea, China, Europe, and a U.S. plant which opened in Clarksville, TN in 2016.
Hankook is an industry leader for developing innovative, environmentally friendly, products for today's cars, trucks, and SUVs. It is a sponsor and participant in Formula D amateur and professional motorsports, and in 2014, Hankook won the Formula Drift ProSeries Championship for its racing tires.
Wiygul Clinics offer a large selection of Hankook Tire brands, including the DYNAPRO, OPTIMO, ENFREN, and KINERGY for Burke, VA vehicles. The top quality and affordability, combined with our quality service and experience, make Wiygul your best choice for new tires in Virginia.
The DYNAPRO AT RF08 is an All-Terrain passenger tire for SUVs and light trucks. It is original equipment for the Ford F-150. Important features include a computerized tread pattern and design that gives a robust footprint which optimizes performance on every road surface in all seasons. The pattern and design also ensure even pressure distribution while driving for precision handling, even treadwear, and a comfortable ride. The DYNAPRO AT RF08 is M+S rated and comes with a 50,000 Mile Treadwear Mileage Warranty.
Hankook's OPTIMO H418 is an All-Season tire designed for passenger touring vehicles. Features of this popular line are solid center ribs, high-angle diagonal grooves, and an interlocking shoulder rib for increased traction and better handling on ice and snow or rain-covered streets and highways. They also prevent irregular wear, which helps make it a perfect tire for the entire year. The H418 comes with Hankook's Road Hazard Warranty and is M+S rated.
The ENFREN ECO H433 is an All-Season High-Performance Radial tire designed for Hybrid and Fuel-Efficient passenger vehicles. Key features are a new fuel efficient, high-silica rubber compound with built-in, vibration control technology to increase fuel efficiency and provides a more comfortable ride. The new compound also provides low rolling resistance and terrific handling on dry and wet roads. The H433 also comes with Hankook's Road Hazard Warranty for passenger cars and light trucks.
Hankook's KINERGY ECO K425 is a Summer Performance Radial tire designed for passenger cars. New environmentally friendly features that stand out with the K425 include an optimized pitch sequence and nano-scale silica particles for a very quiet ride and superior handling on wet or dry roads and other surfaces. The silica particles also help with fuel economy and improve braking performance on wet roads.
Hankook Tires are some of the most reliable on Burke, VA vehicles today. Whether you need a replacement for a flat or a new, full set, call us at 866-702-8050 for the Wiygul Automotive Clinic nearest you and to schedule a tire service for your automobile.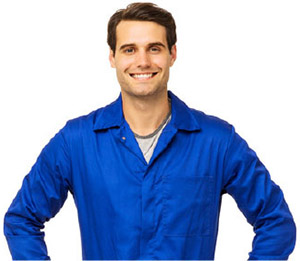 Schedule Tire Repair
NEAREST TIRE REPAIR LOCATION