Wiygul Automotive is proud to offer the reliable and affordable Hankook Tire line to our Fort Washington, MD customers. It is Korea's first tire manufacturer, founded in 1941, and based in Seoul. Today, its tires are manufactured in throughout Asia and Europe. Hankook opened its first U.S. manufacturing plant in 2016, in Clarksville, TN.
Hankook is an industry leader when it comes to innovative and new technology in their product lines. The company continually advances its development in the areas of cars, trucks, and SUVs, and racing machines. The goal is not simply to maintain an incredible line of tires but increase the performance, reliability, and safety of each one on every vehicle that uses them.
That is why Hankook is a long-time participant in the European Deutsche Tourewagen Masters (DTM) championship, one of the world's premiere and most popular racing series for touring cars. Here in the U.S., Hankook sponsors and participates in the Formula D professional and amateur motorsports. In 2014, it won the Formula Drift ProSeries Championship Award for its Ventus R-S3 racing tires.
Wiygul Automotive offers a vast selection of Hankook tires at our Fort Washington MD clinic, including the SMART passenger, MILEAGE radial, and VENTUS performance tires, along with many other lines. The selection and affordable prices, along with our superior customer service, make Wiygul your go-to tire shop in Maryland.
The SMART PLUS H429 is an All-Season tire for passenger vehicles. Features include a four-groove tread design, straight center block, and a five-pitch arrangement. Combined, these features maximize steering stability, improve braking on wet surfaces, and allow for a more comfortable and quiet ride.
Hankook's MILEAGE PLUS II H725 is an All-Season radial designed for cars, SUVs, and trucks. Recent, technological advances increase handling on all road surfaces in all seasons and provide a quiet, comfortable ride. These features include computer-aided optimization, pattern arrangement, and profile design. The H725 is M+S rated with Hankook's Road Hazard Warranty and an 80,000 Mile Treadwear Mileage Warranty.
The VENTUS AS RH07 is an All-Season, High-Performance, tire designed for light, passenger trucks and SUVs. It is a suitable replacement for Original Equipment tires and Plus-Size applications. Features include a solid centerline, six circumferential grooves, and an open shoulder design that cools the tire, improves stability and steering, allows water to escape the footprint, and provides "see-thru" evacuation of both water and slush. The stepped groove wall and high density siping improve traction and reduce road noise. Each RH07 comes with a 65,000 Mile Treadwear Mileage Warranty, Hankook's Road Hazard Warranty, and is M+S rated.
Some of the most reliable tires on Fort Washington, MD roads are Hankook Tires. Regardless if you need a new set or a replacement for a flat for your car, SUV, or truck, call us at 866-702-8050 today to schedule a service appointment at the Wiygul Clinic nearest you.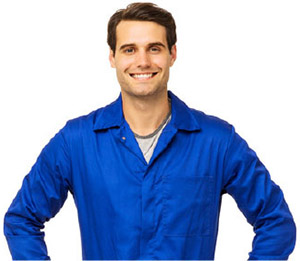 Schedule Tire Repair
NEAREST TIRE REPAIR LOCATION