For Alexandria, VA vehicles, Continental Tires are among the best available for use on cars, trucks, and SUVs. It is an international brand with over a century of experience on U.S., European, and Asian roads. Continental is also one of the more popular brands we offer at Wiygul Automotive Clinics.
Continental was founded in Hanover, Germany in 1871. Starting with solid tires for bicycles and carriages, the company quickly expanded to match the growing automobile market. Their soft rubber products soon became standard equipment for early autos, and Continental was also an early supplier of brake systems and electronic components.
In 1898, Continental began production of some of the earliest pneumatic (air-filled) tires for autos. Three years later, its tires were on the winning Daimler racing auto in that year's Nice-Salon-Nice car race. This was also the first Daimler car to carry the name, Mercedes. In 1904, Continental produced the first auto tire with a patterned tread, changing the industry forever. Today, it is the second largest European tire producer with manufacturing plants worldwide.
Every Wiygul Clinic offers an extensive line of Continental Tires for our Alexandria, VA customers. Among the most popular models include the Conti 4x4 Sport Contact, Conti Eco Contact 3, and the Conti Premiere Contact. Their high quality and low price, combined with our expert automotive technicians, make Wiygul the best place for tires in Virginia.
The 4x4 Sport Contact is an ultra-high performance tire designed for light, passenger trucks and SUVs. It is the Original Equipment tire for Porsche Cayenne S and Cayenne Turbo vehicles. Key features and benefits include an asymmetric tread pattern with compact outer shoulders that provides excellent stability on corners, and a quiet, comfortable ride. The wide tread grooves ensure superb drainage and greatly reduce the risk of aquaplaning when driving on wet surfaces.
Each 4x4 Sport also comes with Continental's Total Confidence Plan, a 60 Day Trial, and a 3-Year Roadside Assistance Plan.
The Eco Contact 3 is an excellent Summer tire for compact and mid-range passenger cars. Important features of this tire include circumferentially stiff tread ribs, specially designed grip edges and incisions in the outside shoulder. It has optimal siping, wide circumferential grooves in the tread and lateral grooves on the inside shoulder.
Together, these features provide excellent braking performance, directional stability, and precise handling. They also increase traction on every surface and are particularly exceptional on wet curves, which also provides a very comfortable ride for the driver and passengers.
The Premiere Contact is a luxury tire designed for high-end sedans and other luxury automobile models. Features include an ultra-wide, four-groove tread pattern which minimizes road noise and maximize the comfortable ride for passengers and drivers. The Acoustic Alterra Technology and Tri-net Silica tread compound increase the life of the tire and reduce fuel consumption by lowering rolling resistance. Each Premiere Contact tire also comes with an 80,000 Mile Limited Treadwear Warranty.
For our Alexandria, VA customers, Continental Tires are some of the best on the roads today. To determine which product line is the best choice for your vehicle and to find the Wiygul Clinic nearest you, call 866-702-8050 today.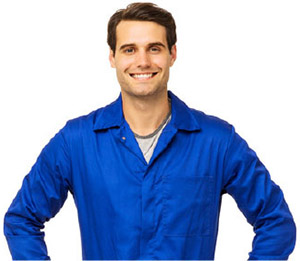 Schedule Tire Installation
NEAREST TIRE INSTALLATION LOCATION