For Fort Washington, MD automobile owners, Continental Tires are some of the best available for area vehicles. The company is a popular brand available at Wiygul Automotive Clinics in Maryland and has over a century of experience as a tire industry leader.
Continental was founded in 1871, starting with solid, rubber tires for bicycles and carriages in Hanover, Germany. The owners expanded with the rapidly growing automobile market, and soon their tires and other rubber products became standard equipment on many early automobile models. Continental was also an early supplier of braking and electrical components.
The company began producing in 1898, some of the earliest pneumatic (air-filled) tires. They were on the Daimler car that won the 1901 Nice-Salon-Nice auto race, which was also the first Daimler to bear the Mercedes name. Continental produced the first patterned tread tire three years later, forever changing the auto industry. Today, Continental is the second largest European tire producer with manufacturing facilities worldwide.
All Wiygul Clinics offer Fort Washington, MD vehicles owners an extensive line of Continental Tires. Among the most popular are the Conti Cross Contact LX Sport, the Conti Ice Contact, and the Conti E-Contact Electric. Combined with our highly trained technicians, the Continental superior quality and low price make Wiygul Automotive your first choice for tires in Maryland.
The Cross Contact LX Sport is an all-season, passenger tire for SUV/Crossover Touring models. It is also Original Equipment on several vehicles. Features include Self-Supporting Run Flat (SSR) Technology, sidewall flange protection (ML), and a rim protection ring (FR) on many sizes. All LX Sport models include stiff rows of tread blocks in the center of the tread pattern, the Total Confidence Plan, Three-Year roadside assistance, and a 60 Day Trial.
Benefits of these features include optimum handling both on- and off-road, superior braking on dry and wet surfaces, and additional rim and tire damage protection.
The Conti Ice Contact is superior winter snow and ice studded tire designed for 4x4 vehicles and passenger cars. Features include an asymmetric 3D-rip-tread, aggressive off-shoulder design, and tie-bars arranged in crosswise grooves. It utilizes the Brilliant Plus stud design with larger stud surface area and stud fixing.
Benefits include optimal handling and performance on all surfaces and greatly improved winter performance over the lifetime of the tire. That means increased driving comfort and safety for drivers and passengers.
The E-Contact Electric is an Eco-Friendly, Summer tire developed specifically for electric passenger cars. Features include four circumferential grooves, optimized tread depth, and rigid ribs, and the AeroFlex optimized off-shoulder design with more flexible sidewalls and reduced weight.
Benefits of these features include reduced noise level and shorter braking distance on wet roads. It has good handling performance and reduced fuel consumption.
For Fort Washington, MD vehicles, Continental Tires are among the best in today's market. To determine which tire is the best for your vehicle, call Wiygul Automotive today at 866-702-8050.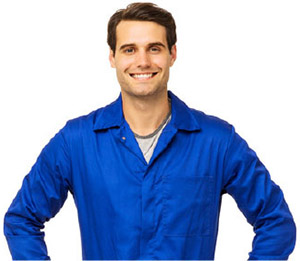 Schedule Tire Installation
NEAREST TIRE INSTALLATION LOCATION