No matter if it is the daily commute or weekend off-roading, one of the best tire choices in Reston, VA are Nitto Tires. Wiygul Automotive Clinics have carried this American-made tire line for decades and continue to offer it to every customer as a preferred option.
Founded in 1999, Nitto Tires manufactures an extensive line for SUVs, passenger vehicles, and Crossovers that include All-Season, Luxury, and All-Terrain tires for every major foreign and domestic auto maker on the road today. Some of the more popular options each Clinic carries for Reston, VA customers are the Nitto Tires DURA GRAPPLER, EXO GRAPPLER AWT, and the CROSSTEK.
The DURA GRAPPLER is a Light, Passenger Truck tire designed for highway driving. Features include bridges that join individual tread blocks into continuous ribs over the entire tread surface. The LT-Metric tire comes with a 4-rib design and the P-Metric tire has a quieter 5-rib design. Dura-Belt® 3Steel Belted Technology stabilizes and reinforces the interior structure.
Benefits of these features include reduced tread flex, increased tread life and stabilization that also reduces irregular wear. These Metric tires come with a 60,000-Mile Limited Treadwear Warranty.
The EXO GRAPPLER AWT, on the other hand, is an All-Terrain, Light Passenger Truck tire for off-road use. It is also an All-Season tire designed for improved Winter traction. Features include gear-shaped block edges and variable pitch tread blocks. Sidewalls are made of staggered shoulder blocks and 3-ply material with large lugs in a dual design with three-dimensional buttresses on one side and Y-shaped buttresses on the other. Each tire carries the Three-Peak Mountain Snowflake (3PMSF) symbol.
Benefits include a significant reduction of tire noise at highway speeds and provides improved biting edges in loose dirt for superior off-roading. The redesigned sidewall has improved puncture resistance on any surface, including gravel. Tread blocks help reduce both stone drilling and retention, and meet the requirements for use in severe snow conditions.
The CROSSTEK is designed for ½ ton, Light Passenger Trucks and SUVs. It is versatile and can be used for most tasks from the daily commute to recreational driving. Features include four circumferential grooves to channel away water a new, wear-resistant compound material, and 3D Multi-wave Sipes.
Benefits include a more stable contact patch and improved water evacuation in adverse weather or emergency braking. That means better traction on wet roads, reduced tread flex and wear, and improve the overall durability. Each CROSSTEK tire carries either the Nitto 50,000 Mile Limited Treadwear warranty for the H rated models or the 60,000 Mile Limited Treadwear warranty for the S & T rated models.
Wiygul Automotive Clinics offer these and other products in the Nitto Tires line to our Reston, VA and other customers. If you need a new set or only replace a flat, call us at 866-702-8050 for the best automotive service in Virginia.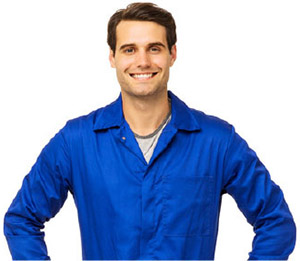 Schedule Tire Installation
NEAREST TIRE INSTALLATION LOCATION