Toyo Tires is the first Japanese tire manufacturer to establish a U.S subsidiary, back in 1966. Today, it is known worldwide as an innovative company that creates tires for racing vehicles, cars, crossovers, light trucks, and SUVs. Wiygul Automotive Clinics proudly carry Toyo Tires for its Burke, VA customers.
The Team Toyo racing group participates in the Baja Series, NASA 25 Hours, BITD Henderson 250, and the Torc cup. The team has almost as many wins over the years as the company has received awards for its innovation and reliability.
Wiygul Automotive offers an extensive selection of Toyo Tires in its Burke, VA and other Clinics. Among the more popular all-season and winter tire models, we sell the OBSERVE GARIT KX, the A22 (OE), and the CELCIUS CUV. Combined with our affordable pricing, and award-winning customer service, Wiygul is the premier tire shop in Virginia.
The OBSERVE GARIT KX is a Winter, high performance, passenger car tire specifically designed for traction in harsh winter conditions. It is studless, allowing for driving on any surface. This model is constructed from high silica content compound, Microbit compound. It has saw-toothed blocks, high-density wavy sipes, and carries the Three-Peak Mountain Snowflake (3PMSF) symbol to show it is rated for use in severe snow situations.
Benefits include enhanced wet grip and braking, and improved traction in low temperatures. The Microbit technology cuts through thin water layers on ice for better performance and digs into icy surfaces for improved traction.
The A22 (OE) is an All-Season tire for passenger cars. It fits a wide range of vehicles, from 2-door coupes to sedans to minivans and crossovers and is Original Equipment for several lines from multiple auto manufacturers. Features include a solid center rib with numerous sipes throughout the tread. It also comes with slotted shoulders and orbital grooves. Each tire has an M+S rating.
Benefits of this A22 model include improved steering and stability while helping to minimize irregular wear. The tread provides increased traction even in light snow, and the shoulders and grooves improve cornering performance and resistance to hydroplaning.
The CELSIUS CUV is an All-Season tire, with features that improve winter performance for SUVs and crossover vehicles. Each tire has a higher sipe density on the inside tread and a lower sipe density on the outside in a multi-wave pattern. The tread comes with snow claws, slush grooves, and carries the Three-Peak Mountain Snowflake (3PMSF) symbol.
Benefits of this tire include excellent traction on wet and dry roads. The tread design evacuates slush more efficiently for improved traction on slush and snow. It minimizes irregular tread wear for a smoother, quieter ride for driver and passengers, and comes with a 60,000 Mile Limited Treadwear Warranty.
Regardless of what vehicle you drive, Wiygul Automotive Clinics proudly carry Toyo Tires for our Burke, VA customers. If you need to replace a flat or a full set, call us at 866-702-8050 to make an appointment at our store nearest you.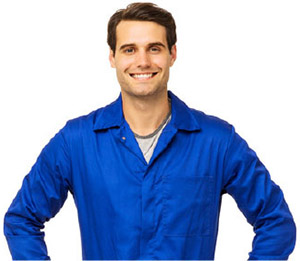 Schedule Tire Installation
NEAREST TIRE INSTALLATION LOCATION