How are your tires holding up? Are they beginning to look a little ragged around the edges? Are you noticing a dip in the gas mileage you're used to getting? Having trouble stopping in wet or hazardous road conditions? If so, it sounds like you could use a new set! If you're interested in buying some Continental tires in Clinton, MD, we've got you covered.
Not only do we carry a number of their tires in our store, but if we don't have exactly what you're looking for, we can get them ordered and in the shop quickly, then mount and balance them for you so you can drive off with a nice, new smooth ride.
If you're not sure exactly which tire you want, that's no problem either. Just give us some details about what you drive and the conditions you normally find yourself driving in and we can make a professional recommendation.
In case you're not familiar with the brand, and thus, aren't quite sure which Continental tires in Clinton, MD would be best for the type of driving you normally do, here's an overview of a few of the tires they offer:
The 4x4 Contact
This is an all-season touring tire that offers good handling and traction paired with a quiet ride. It was designed and optimized for light trucks and SUVs that see mostly in town driving.
The CrossContact LX25
This is a light truck tire that's perfect for SUVs as well. It's an all-season tire designed to be long lasting and deliver exceptional performance and a smooth ride. These tires are super smooth, super quiet and have a 70,000-mile limited warranty. Depending on what you drive, they might be perfect for you.
The Conti Winter Contact
This is one of several winter weather tires the company makes. It's designed with highway driving in mind and offers exceptional traction and a super quiet ride.
The ProContact TX
This is a luxury touring tire that pairs a smooth ride and outstanding mileage with high performance. These tires come with a 55,000-mile limited warranty and a 3-year roadside assistance plan. They perform equally well in dry, wet or snowy conditions.
The Pro Contact GX
A luxury touring tire designed for a smooth, quiet ride and exceptional fuel efficiency. An excellent tire if you're looking for something with all-season capabilities.
As we mentioned above, this is just the tip of the iceberg. If you didn't see anything that looked like it would be a good fit for you and the type of driving you usually do, there are plenty of others to choose from. Whatever tire you ultimately settle on, when you're ready to buy a new set of Continental tires in Clinton, MD, just stop by our shop and we'll take care of you!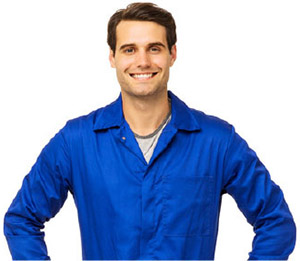 Schedule Tire Installation
NEAREST TIRE INSTALLATION LOCATION